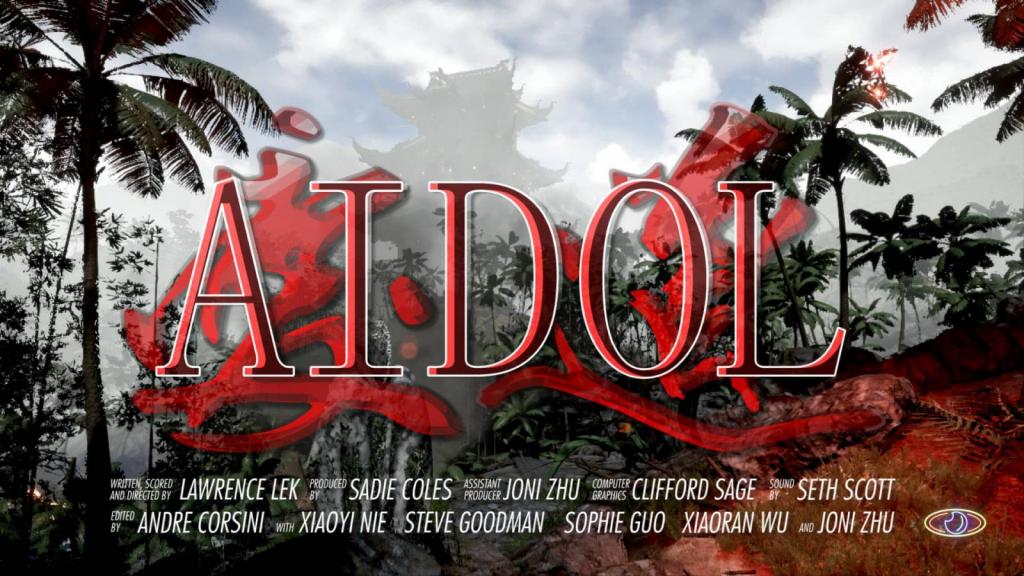 AIDOL focuses on the dynamic between humans and artificial intelligence. The film reflects on a common fear provoked by new technology—the threat of human obsolescence. It stars Geomancer, or Geo, a former weather satellite that descends to Earth to pursue its dream of becoming the first AI-based artist. To advance its goal, Geo writes a song for Diva, a formerly successful pop star struggling to create new music with mass appeal. Using its advanced computational abilities, Geo scans Diva's song catalog to create an amalgamated composition that listeners perceive as a hit.
 
Screenings:  9:45 am, 11:15 am, 12:45 pm, 2:15 pm, 3:45 pm
Medium
High-definition video with stereo sound
Credit
Courtesy of the artist and Sadie Coles HQ, London
Dimensions (secondary)
Duration: 90 min.