American
John Henry Twachtman was one of the foremost American Impressionist painters of his era. A native of Cincinnati, Ohio, Twachtman trained in Munich and Paris. He looked towards Europe throughout his early career, a period when he regularly traveled abroad. Following his final return from Europe in 1886, he remained in the United States, painting American landscapes and domestic scenes in a style influenced both by international artistic developments and a strong American identity.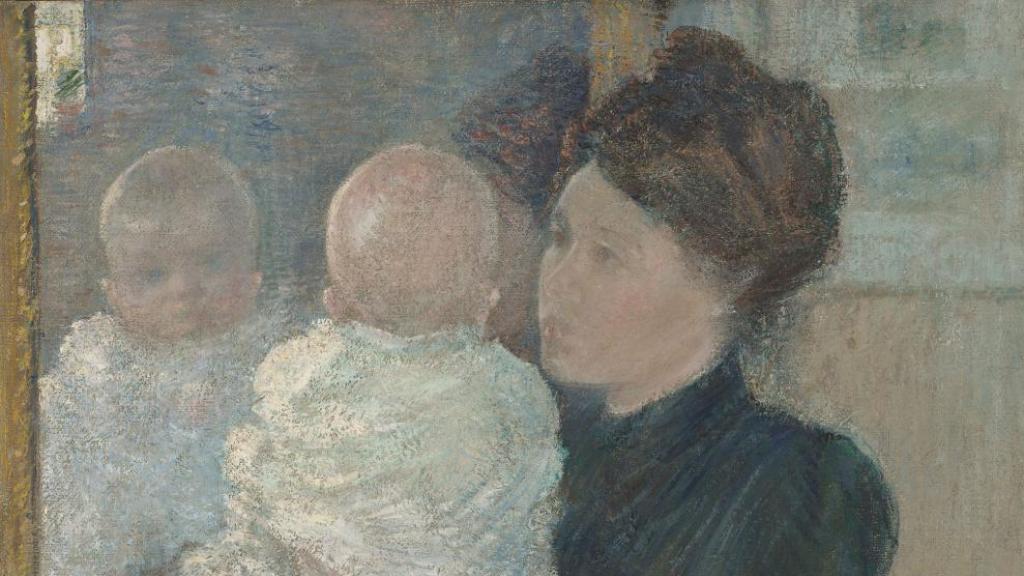 What does this painting reveal about motherhood?
A founding member of The Ten, Twachtman was one of the foremost American Impressionists of his era. In this highly personal domestic scene, the artist's wife, Martha, holds their baby up to a mirror. She lovingly watches her child as he studies his reflection, though it is unclear whether he will react with pleasure or surprise. The painting also features another artwork hanging behind Martha on the right side of the canvas, locating this scene in the artist's home.
Credit
Gift of the family of Jacob Stern from his collection
Dimensions
30 1/8 x 25 1/8 in. (76.5 x 63.8 cm)
Artist name
John Henry Twachtman