American
Born in rural New Jersey, Everett Shinn first studied engineering and industrial design at the Spring Gardens Institute in Philadelphia. He took his first job designing fixtures for gas lighting, but soon became bored. He then enrolled at the Pennsylvania Academy of the Fine Arts, where he studied painting and drawing under Thomas Anshutz. After rooming with George Luks, a fellow newspaper illustrator, Shinn eventually became a founding member of the group now known as the Ashcan School.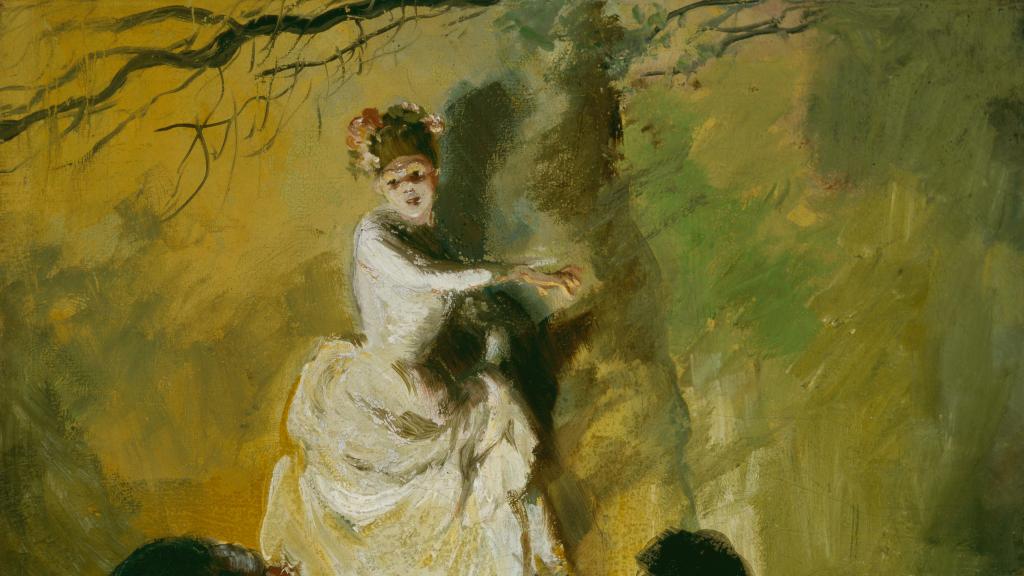 Do any art forms have universal appeal?
Vaudeville theaters functioned not just as playhouses but as social venues where people of all kinds came to mix and mingle. Shinn was particularly stagestruck by this environment, producing dozens of drawings, pastels, and paintings of American and European theatrical performances and the people who attended them. This work was inspired by sketches Shinn made in Paris, combining elements of the American vaudeville experience with French entertainment.
Credit
Memorial gift from Dr. T. Edward and Tullah Hanley, Bradford, Pennsylvania
Dimensions
24 3/4 x 21 1/2 in. (62.9 x 54.6 cm)
Artist name
Everett Shinn