American
William Merritt Chase was a portrait painter at the forefront of fashion, catering to upper-class tastes in New York. Despite his well-known bohemianism, Chase exemplified a conservative style. When painting portraits, Chase often employed the dark palette he learned at the Royal Academy in Munich, Germany. When painting landscapes, however, Chase called upon the bright and colorful impressionist style pioneered earlier by Claude Monet and other French artists, moving between techniques at will.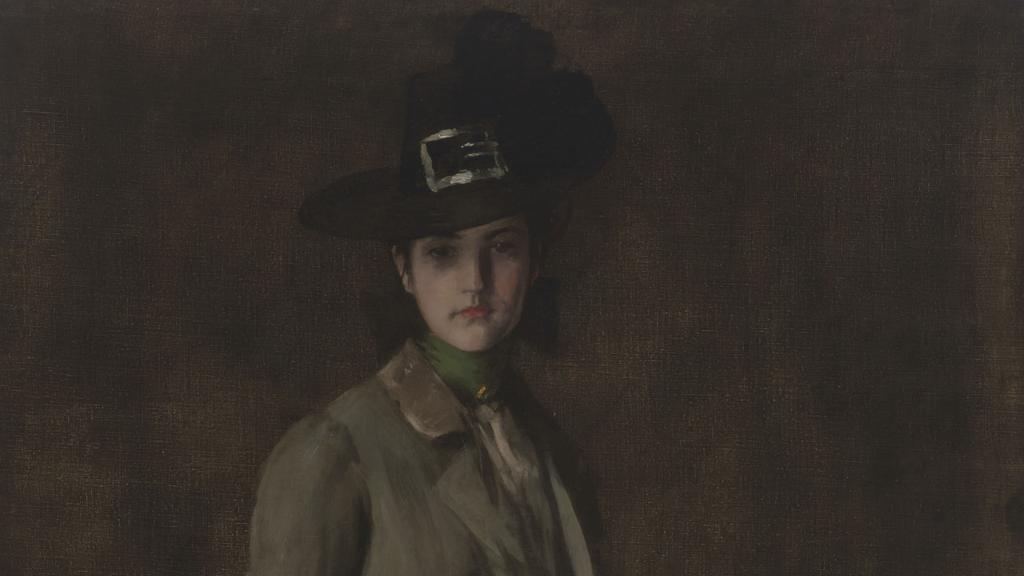 What questions does this portrait ask?
The subject of this elegant full-length portrait is Alice Dieudonnée, Chase's oldest child with his wife, Alice Bremond Gerson. Chase often used family and friends as models for his paintings, and his wife and children were often recognized in public as the subjects in his work. As Alice grew older, she gradually replaced her mother and namesake as a favorite model, perhaps in part because she increasingly resembled her mother at the age she met the artist.
Credit
Foundation Gift of George R. Roberts in memory of Leanne B. Roberts
Dimensions
70 x 40 in. (177.8 x 101.6 cm)
Artist name
William Merritt Chase