American
Rockwell Kent was a multidisciplinary artist. He studied painting with William Merritt Chase and architecture at Columbia University. During his lifetime, he worked as a dairy farmer, ship's carpenter, and lobsterman, as well as an illustrator and printmaker. Kent set new standards for simplified, modern design with his advertisements for General Electric and Rolls Royce, and he earned praise for his illustrations for a 1930 edition of Herman Melville's Moby-Dick.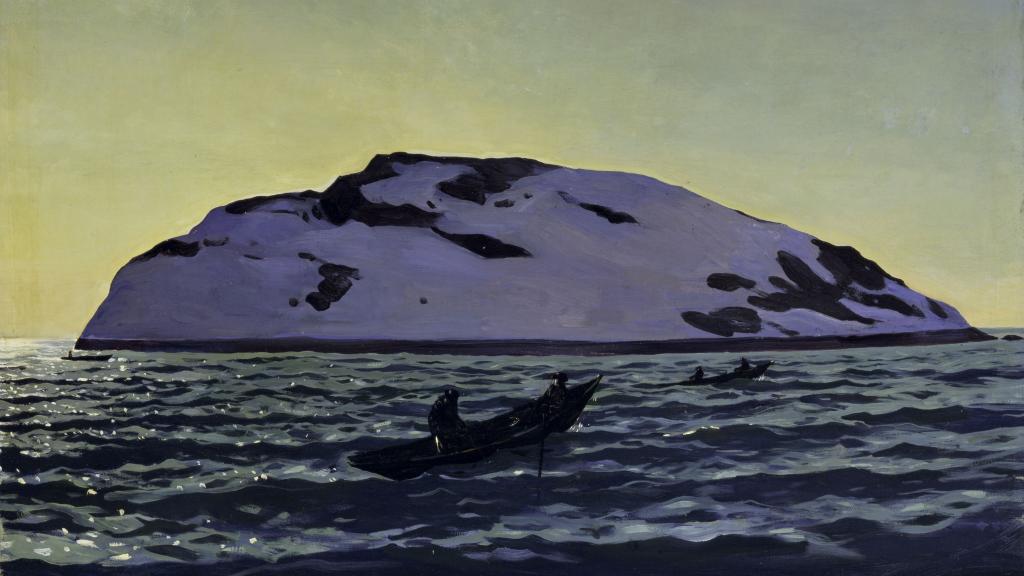 Does this scene feel real or imagined?
In the summer of 1905, Kent went to the island of Monhegan, a rugged chunk of rock off the coast of Maine. While many artists only stayed on Monhegan during the summer, Kent lived there in the winter of 1906, finding work as a well digger, lobsterman, and carpenter. He eventually built a house and studio there, returning throughout his life. Kent painted scenes of the fisherman's life in 1907 as one intimately familiar with the danger and beauty of working at sea.
Credit
Museum purchase, Richard B. Gump Trust Fund, Katherine Hayes Trust Fund, Art Trust Fund, and Unrestricted Art Acquisition Endowment Income Fund, and partial gift in memory of Mr. and Mrs. Langdon W. Post
Dimensions
34 x 44 in. (86.4 x 111.8 cm)
Artist name
Rockwell Kent