American
Milton Avery was perhaps the most influential artist to sustain a viable figurative tradition between the 1930s and 1950s, creating works that defied categorization and which were embraced by Abstract Expressionists and Color Field artists who saw him as a kindred spirit. Mark Rothko eulogized him in 1965: "Avery is first a great poet. His is the poetry of sheer loveliness, of sheer beauty. Thanks to him this kind of poetry has been able to survive in our time."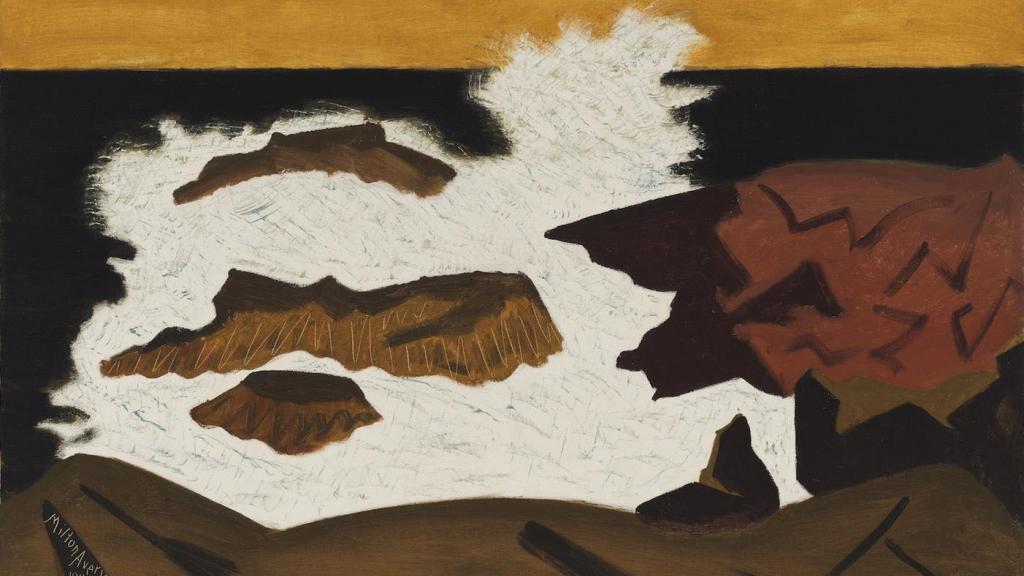 How do artists depict the changing times of day?
Black Sea was painted at a pivotal point in the artist's career, one year after his first major museum exhibition. The subject almost certainly was inspired by his regular summer vacations in Gloucester, Massachusetts, where he sketched and painted outdoors. Avery often painted watercolors on site, and he would later translate these compositions into oils in his New York studio. The striking black and yellow colors evoke the moments after sunset, when the sunlight gradually fades into darkness.
Credit
Fine Arts Museums of San Francisco, Museum purchase, Phyllis C. Wattis Fund for Major Accessions
Dimensions (secondary)
(78.7 x 109.2 cm)