American
Charles Sheeler initially trained as a portrait painter at the Pennsylvania Academy of the Fine Arts in Philadelphia. After traveling to Italy and France in 1909, he became interested in the work of Paul Cézanne. After returning to Philadelphia, Sheeler eventually took up photography. His work as a photographer served as the foundation for the development of his Precisionist painting style, which emphasized regularity, planar surfaces, and an application of paint that denied the artist's hand.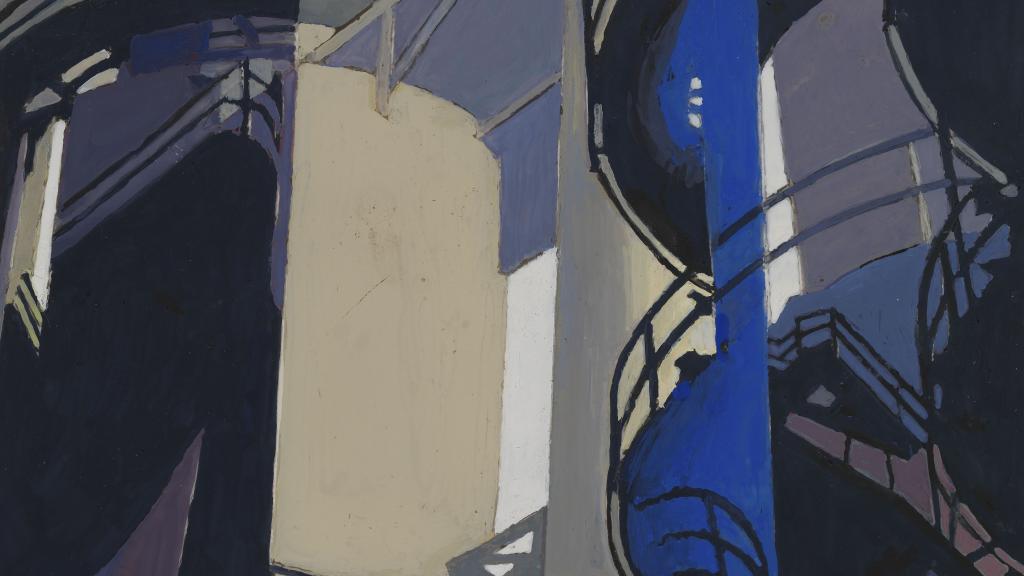 What factories have you visited?
In this painting, a few bursts of cobalt and maroon punctuate a pale and ethereal palette. The outlines of factory catwalks and furnaces merge together, forming an intricate pattern of abstract forms—an effect heightened by the silvery, reflective surfaces of pure Plexiglas that Sheeler left at the edges of some of the painted shapes. Although this scene feels quiet and still, it depicts an industrial site that would usually be teeming with noise, energy, and busy workers.
Medium
Tempera on plexiglass
Credit
Gift of David Davies and Jack Weeden
Dimensions
9 1/2 x 7 1/2 in. (24.1 x 19.1 cm)
Artist name
Charles Sheeler