Spanish
Dalí joined the Parisian surrealists after leaving Spain's national art academy in 1925. His rocky relationship with its leader, André Breton, led to expulsion from the group in 1939. The next year he and his wife, Gala, fled Europe to escape the war. While living in the United States from 1940 to 1948, Dalí made works whose startlingly creative imagery and hard-edged style attracted portrait commissions and commercial projects, such as collaborations with Alfred Hitchcock and Walt Disney.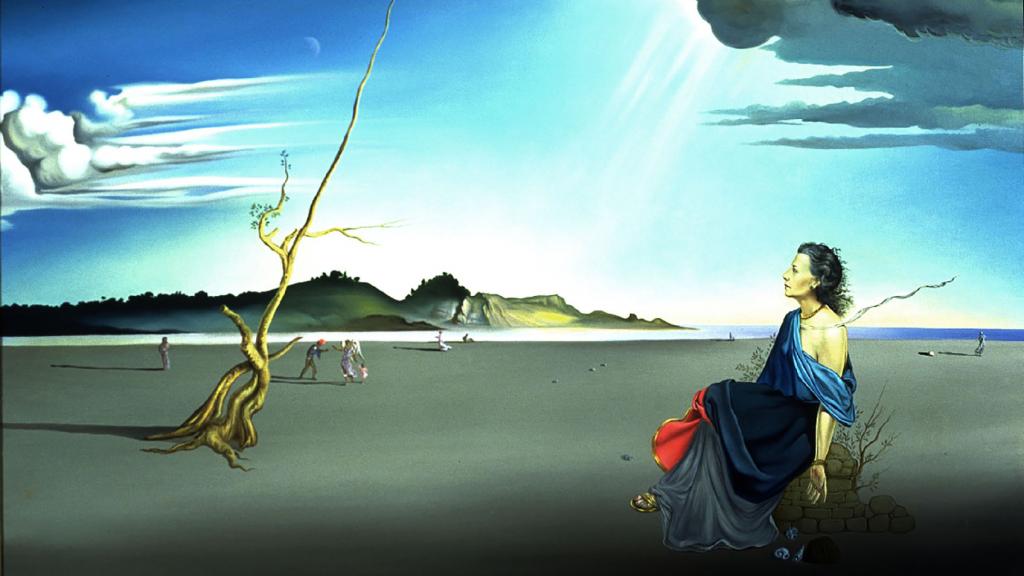 What does this painting represent to you?
This painting depicts Enid Haldron sitting on a low pile of adobe bricks on a vast sandy beach. Nine other characters wander the shoreline in the distance. By choosing this setting, Dalí hints at the location of Enid and her husband's home: a seaside mansion in Monterey with its own private beach. The dancing woman on the right also suggests Enid's past, when she would perform for charity. One of Enid's good friends was Kathleen de Young, the daughter of the de Young museum's founder.
Credit
Bequest of Stuart Haldorn
Dimensions
30 1/4 x 42 1/2 (76.8 x 108 cm)
Artist name
Salvador Dalí