Russian-American
Nicolai Fechin was born in Kazan, Russia, in 1881. He studied at the Kazan Art School and the Imperial Academy of Fine Arts in St. Petersburg. He exhibited internationally, capturing the attention of American collectors who tried to bring him to the United States. Fechin's immigration was delayed by the 1917 Russian Revolution. He finally arrived in New York City in 1923, and in 1927 his family moved to Taos, New Mexico, where he developed a reputation for his vivid portraits of local people.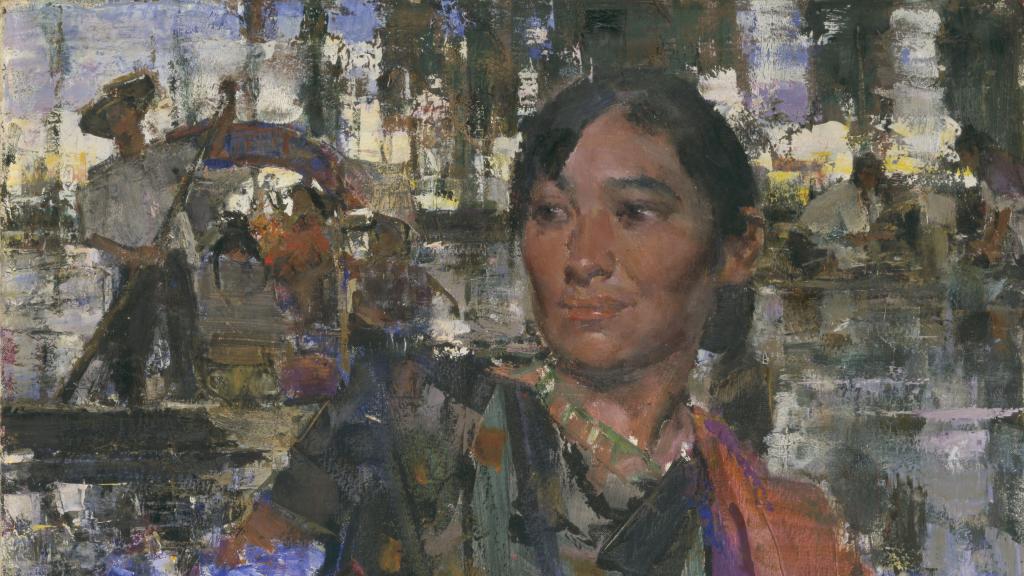 How do you document your travels?
In 1936 Fechin brought a small group of art students with him to Mexico. During the tour, which included stops in Guadalajara, Mexico City, and Oaxaca, Fechin took photographs and made drawings that may have served as the source for this painting. This portrait of a flower seller shows the artist's interests in people and color. The background includes a trajinera, a small boat used to carry goods across canals, most often found in the famous canals of Xochimilco in Mexico City.
Credit
Gift of the Family of Ethel and Raymond Kelner
Dimensions
40 x 32 in. (101.6 x 81.3 cm)
Artist name
Nikolai Fechin