American
Born in Bialystok, Russia (now Poland), Max Weber immigrated with his parents to Brooklyn, New York, when he was 10 years old. After studying with Arthur Wesley Dow at the Pratt Institute, he worked as an art teacher in public schools in Virginia and Minnesota. Weber traveled to Paris in 1905 to study at traditional art schools before joining the avant-garde, studying under Henri Matisse and befriending Henri Rousseau, and his early paintings show an interest in Futurism, Cubism, and Fauvism.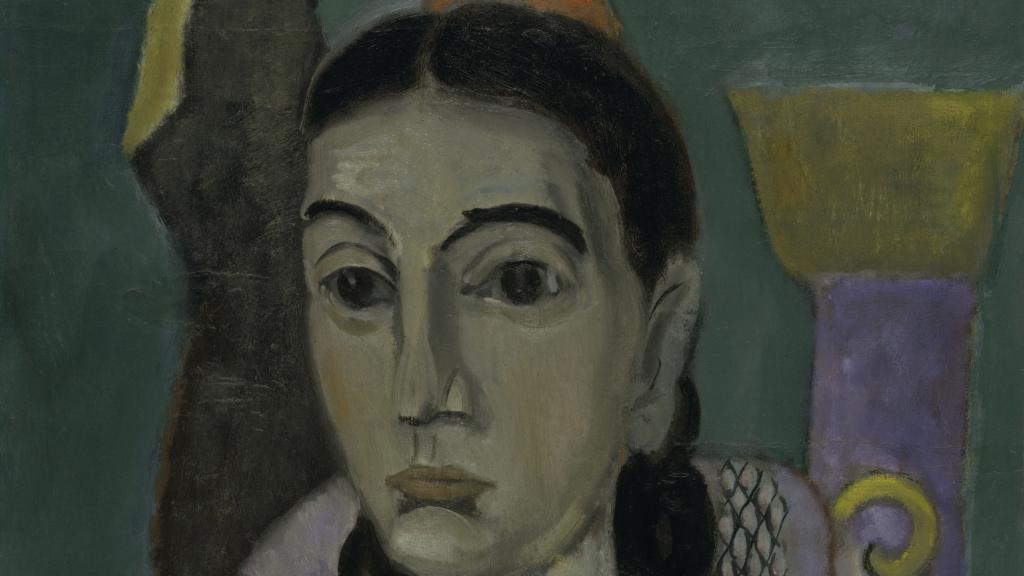 What kind of space does this person occupy?
Weber painted a series of unidentified sitters set against simple backgrounds. The subject in this painting resembles the artist's wife, Frances. She may have served as the inspiration for some of Weber's unidentified portraits. While portraits make up a smaller portion of Weber's body of work, these works illustrate his enduring interest in the work of artists he admired, such as Henri Matisse, Henri Rousseau, and Paul Cézanne, as well as his ongoing interest in folk art.
Credit
Museum purchase, gift of Max L. Rosenberg
Dimensions
21 x 16 in. (53.3 x 40.6 cm)