American
Arthur Wesley Dow was a leading art theorist and teacher who encouraged artists to prize design and beauty over pure representation. While studying art in France, he discovered a love for landscape painting; he shared this love back in his coastal hometown of Ipswich, Massachusetts, where he founded the Ipswich Summer School of Art. He later experimented with handicrafts and the aesthetics of Japanese printmaking—ideas he shared with students such as Georgia O'Keeffe and Max Weber.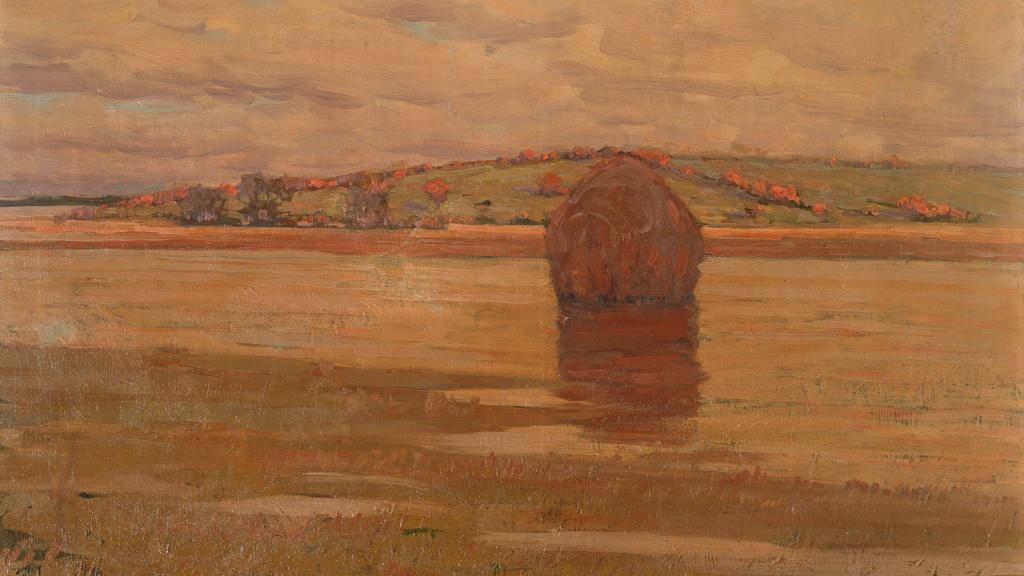 Where do you find patterns in nature?
Around 1900 Dow established a studio in Ipswich, Massachusetts, often teaching summer courses there. After an extended period of concentration on printmaking and teaching, in 1907 he began to paint. This early painting uses simple elements of the Ipswich landscape to create overall decorative patterns. Dow favored twilight and dawn as transitional times of day that simplified forms and harmonized colors in low-keyed luminescence.
Credit
Gift of Barbara N. and William G. Hyland
Dimensions
26 3/8 x 36 3/8 in. (67 x 92.4 cm)
Artist name
Arthur Wesley Dow
Alternate trigger image