German, American
George Grosz established a reputation as one of the leading modern artists in Germany. Born in Berlin, he served in the military during World War I. A founder of German Dada, the left-wing art movement that was critical of nationalism and militarism, he was forced to flee Germany; in 1932 he settled in New York, where he enjoyed widespread success as a painter, printmaker, and teacher.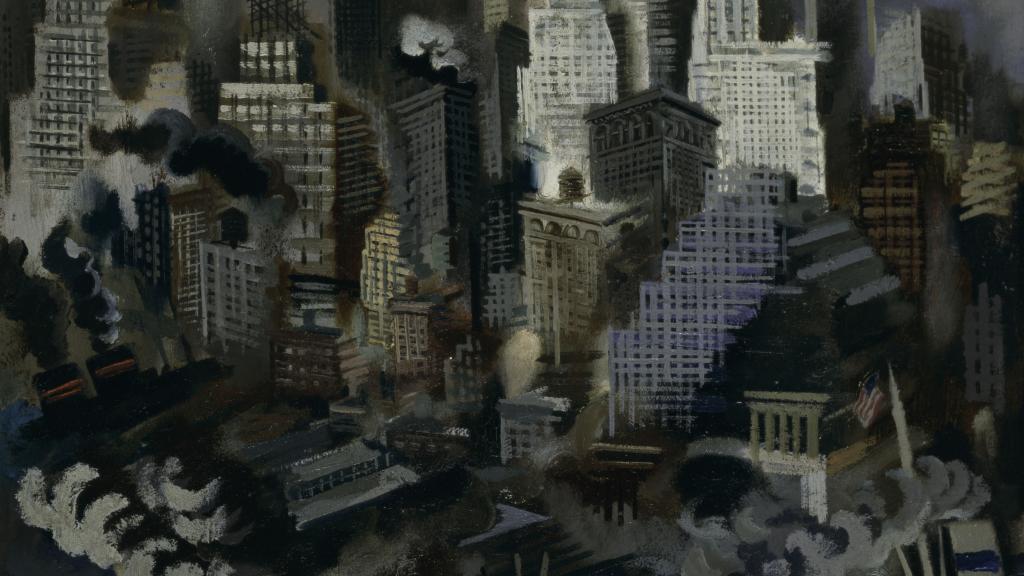 How does this painting describe the energy of a city?
Lower Manhattan is one of the first paintings Grosz executed after moving to the United States. This scene captures the energy and promise of New York City as seen from New York Harbor, the entryway to his new life and the haven from the ominous backdrop of life in his native Berlin, where he was known for his cynical political caricatures. The move to the United States helped Grosz explore new artistic avenues, and the grandeur of the modern metropolis pushed him in exciting new directions.
Credit
Gift of Dalzell Hatfield to the California Palace of the Legion of Honor
Dimensions
24 x 18 in. (61 x 45.7 cm)