Japanese-American
Teikichi Hikoyama came to San Francisco from Japan in 1901. Little is known about his three-decade stay in the Bay Area, where he made a meager living giving private art lessons. He lived with the family of a publisher in San Francisco's Japantown in the 1910s and 1920s, and used a printing press he kept in a studio in the family's basement to create what may have been the first woodblock prints produced in California by a Japanese American artist.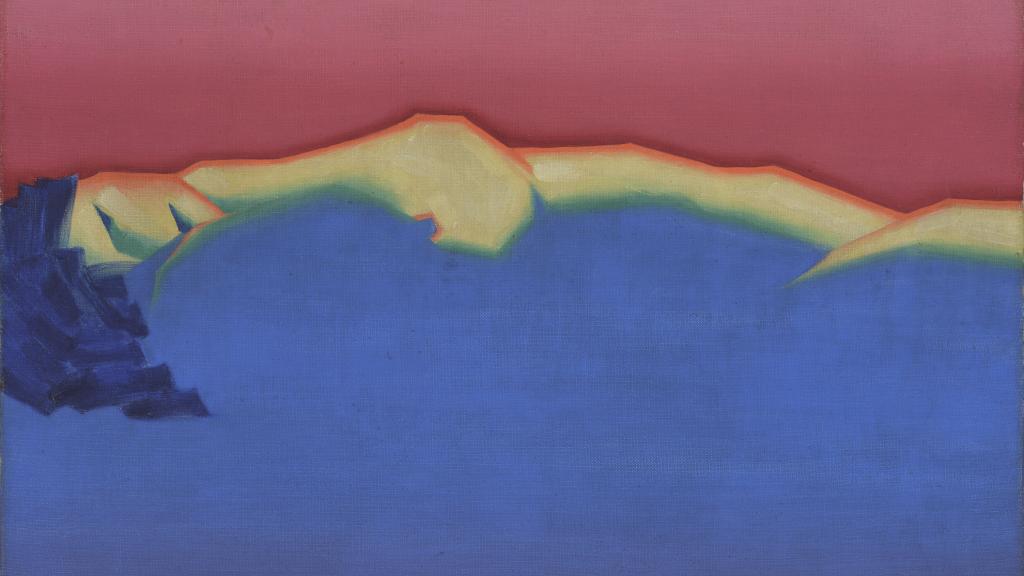 What emotions do these colors inspire?
A reclining female figure rests on Mount Tamalpais, a detail inspired by the legend of a Native American princess who, abandoned by her lover, ascended the mountain. When she died of heartbreak, the mountain assumed the form of her grieving body. Incorrectly attributed to the Coastal Miwok Indians, the story was actually derived from Dan Totheroh's play Tamalpa, first performed on the mountain in 1921.
Credit
Museum purchase, Volunteer Council Art Acquisition Fund
Dimensions
16 x 20 in. (40.6 x 50.8 cm)
Artist name
Teikichi Hikoyama