American
Arthur Frank Mathews was a painter, architect, muralist, illustrator, publisher, craftsman, and designer. With his wife, Lucia, he created a decorative style unique to California. Born in Wisconsin, Mathews moved to Oakland with his family as a child. As a teenager he enrolled at the California School of Design to study painting—he later became the school's director. After the earthquake and fire of 1906, Mathews established the Furniture Shop, which created furniture and decorative objects.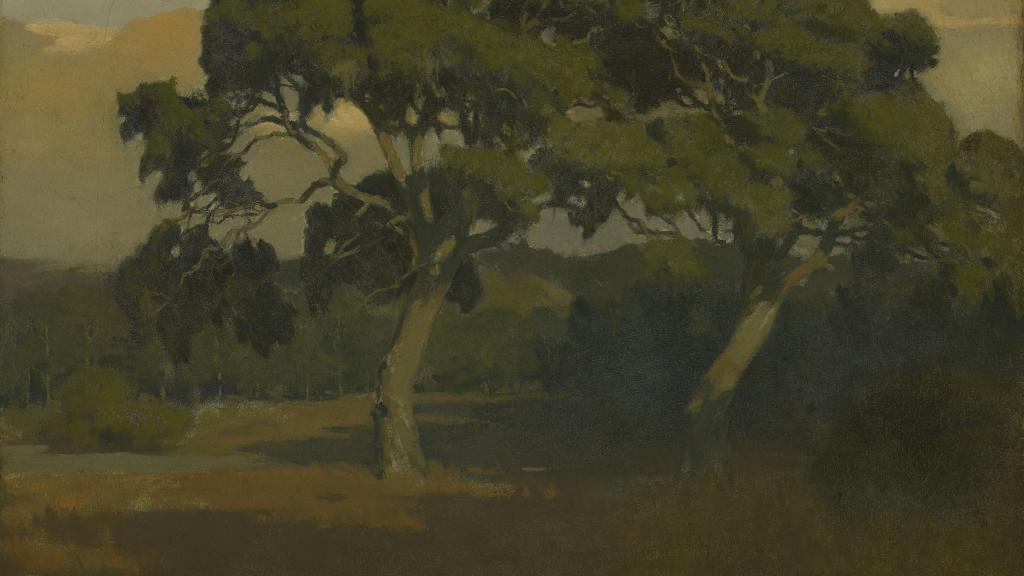 What are the colors of California?
By the early 20th century, California painters began depicting the local landscape in more personal ways. Artists turned their attention away from the panoramic views of the 19th century to more pastoral scenes, usually close to home. Mathews and his peers demonstrated an interest in translating the specific shapes and colors of the land into simpler forms. In The Oaks, the characteristic geographical features of California are recognizable, but they are filtered through the artist's eyes.
Credit
Gift of Mrs. Henrietta Zeile
Dimensions
22 7/8 x 26 in. (58.1 x 66 cm)
Artist name
Arthur Frank Mathews