American
Arthur B. Davies was born in Utica, New York. He became interested in art at the age of 15, after he saw a traveling exhibition of American landscape paintings. Davies trained in Chicago and New York. Regular trips to Europe helped him formulate his distinctive, dreamlike landscapes and imaginative figure paintings, which were purchased and promoted by leading American collectors.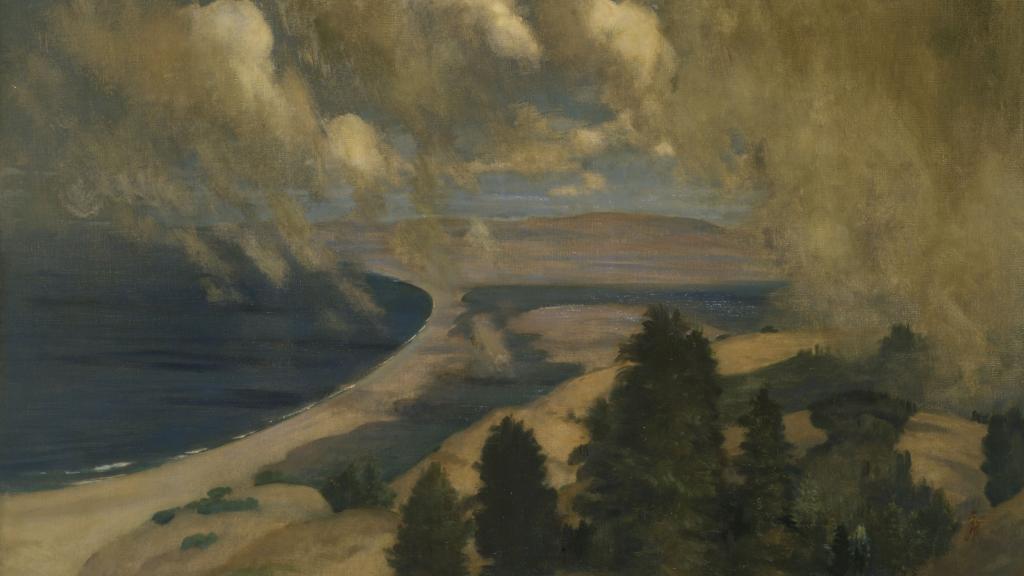 Have you ever touched the clouds?
Davies climbed Mount Tamalpais in Marin County to create drawings for this atmospheric view of Stinson Beach. He was interested in the colors of the landscape, painting the deep, inky blues of the Pacific Ocean and the warm golden hills leading to the beach below. Painting from a high vantage, Davies was able to assert the great panoramic qualities of the California landscape—using long, arcing contours, he compressed the hilltop perspective, holding the viewer high above the water.
Credit
Museum purchase, gift of The Museum Society Auxiliary
Dimensions
26 1/4 x 40 1/4 in. (66.7 x 102.2 cm)
Artist name
Arthur Bowen Davies