Spanish
Dalí joined the Parisian surrealists after leaving Spain's national art academy in 1925. His rocky relationship with its leader, André Breton, led to expulsion from the group in 1939. The next year he and his wife, Gala, fled Europe to escape the war. While living in the United States from 1940 to 1948, Dalí made works whose startlingly creative imagery and hard-edged style attracted portrait commissions and commercial projects, such as collaborations with Alfred Hitchcock and Walt Disney.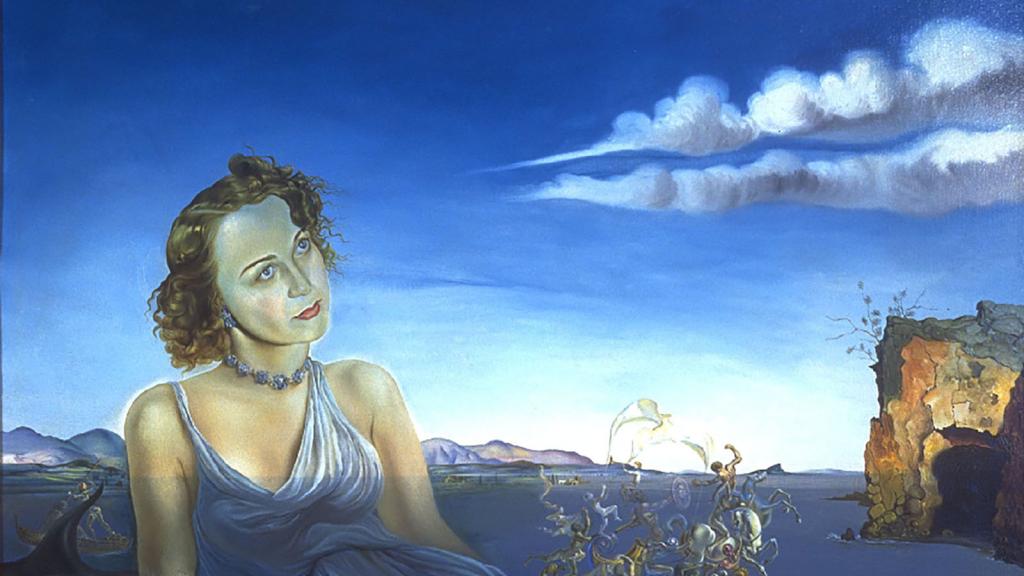 What is the relationship of dreams and reality?
Dorothy Spreckels Munn was a daughter of Alma and Adolph Spreckels, founders of the Legion of Honor. Here she is portrayed as a sea nymph, reminiscent of Renaissance depictions of Galatea. While working on this portrait, Dalí and his wife, Gala, lived with Munn for over a month; she sat for him multiple times, sometimes for hours, as he sketched her in various postures. Ultimately, Dalí abandoned these studies and rendered her in a pose developed, like the background, purely from imagination.
Credit
Gift of Mrs. Charles A. Munn
Dimensions
31 x 25 in. (78.7 x 63.8 cm)
Artist name
Salvador Dalí