American
An athlete as well as an artist at the University of Ohio, Bellows arrived in New York to study with Robert Henri in 1904. Henri urged his students to paint expressively and to seek subjects in daily life. Bellows responded to these lessons with vigor, becoming Henri's disciple and lifelong friend. A talented printmaker, Bellows contributed illustrations to the Socialist periodical "The Masses," even while his career blossomed with his election to the conservative National Academy of Design.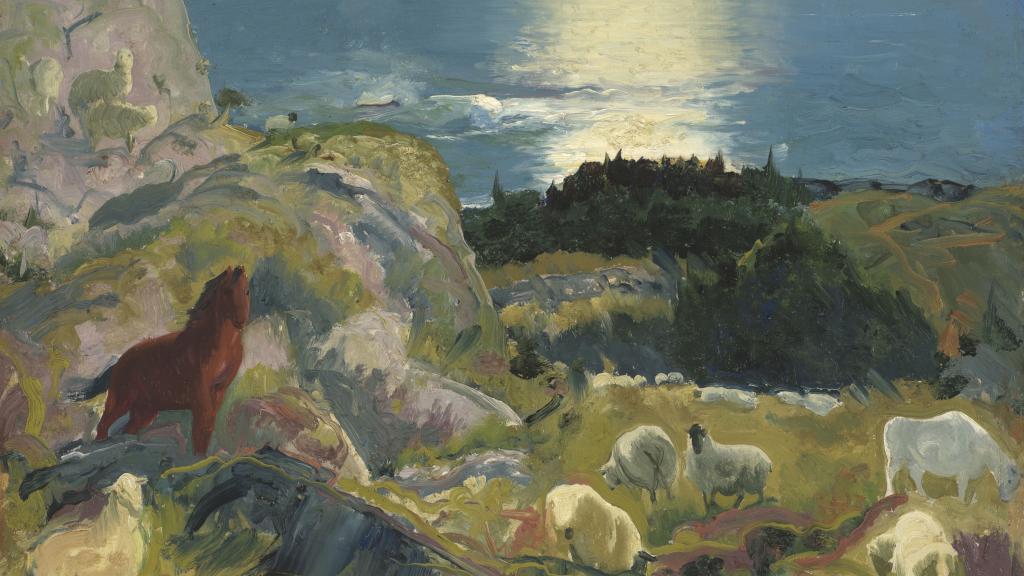 What fills your daydreams?
Bellows and his wife, Emma, went to Maine every summer from 1913 to 1916. Maine was a popular destination for artists, and their trips included excursions to the islands of Matinicus and Criehaven, both near Monhegan. Bellows painted many energetic and expressive seascapes on these trips, and he and Emma enjoyed spending time in the company of artist friends such as Robert and Marjorie Henri, John and Dolly Sloan, Leon Kroll, and others who were also drawn to the Maine landscape.
Credit
Gift of Mr. and Mrs. W. Robert Phillips in honor of Ian McKibbin White
Dimensions
18 x 22 in. (45.7 x 55.9 cm)
Artist name
George Wesley Bellows