American
Edmund Tarbell was one of the most acclaimed artists in Boston at the turn of the century. Raised in West Groton, Massachusetts, his artistic talent was recognized when he enrolled as an art student at the School of the Museum of Fine Arts, where he was made the head of painting at just 27 years old. Tarbell adopted an impressionist style after completing his studies in Boston and Paris. By the 1890s, he became a founding member of the Ten, a group at the forefront of American Impressionism.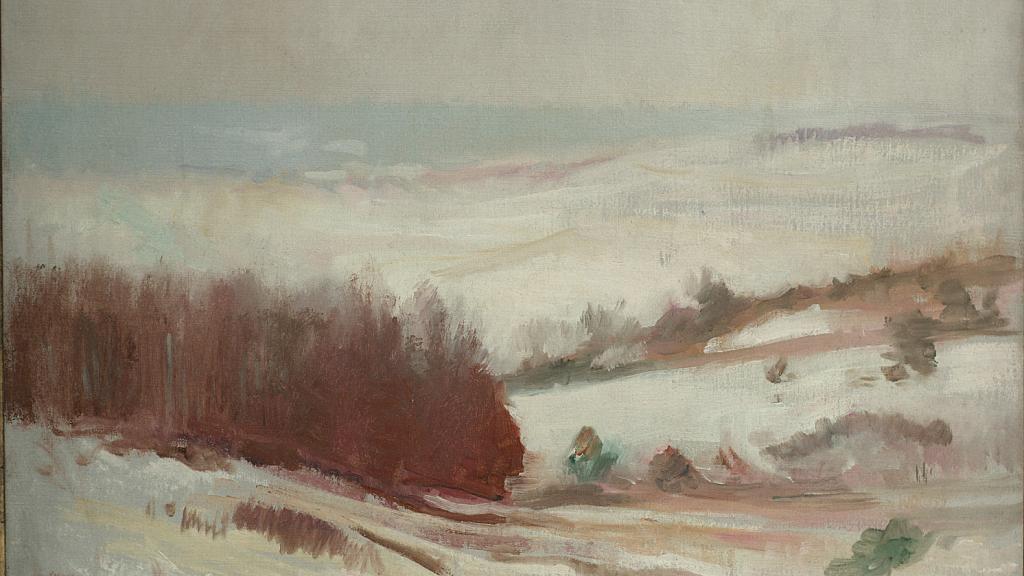 How far can your eye travel in this painting?
Tarbell was deeply rooted in New England: his ancestors had lived in Massachusetts since 1638, and he spent his formative years in Boston. After two years as a student at the Académie Julian in Paris, Tarbell returned home, bringing with him an Impressionist perspective that he applied to American subjects. Here, Tarbell presents a snowy New England landscape influenced by the works of Edgar Degas and James Abbott McNeill Whistler, which he encountered during his years abroad.
Credit
Gift of Mr. and Mrs. Herbert McLaughlin
Dimensions
20 x 24 in. (50.8 x 61 cm)
Artist name
Edmund Charles Tarbell