American
Florine Stettheimer was a painter, poet, and designer who challenged the conventions of her time. Born in Rochester, New York, she was raised in an upper-class family that became distinctly matriarchal after her father left. Stettheimer studied at the Art Students League of New York, and she made art during her family's extensive travels through Europe. Her paintings read like a visual diary, and she painted New York society with the humor and detachment of a witty observer.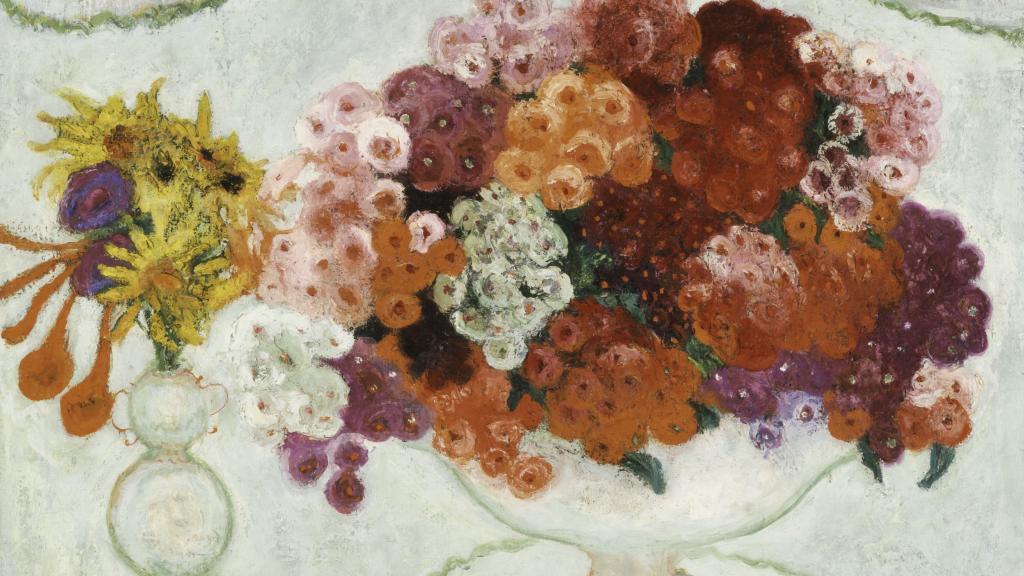 How can an artist make a still life move?
By the 1920s Stettheimer developed her own take on still-life painting; her "eyegays" feature tabletop floral arrangements as the means for exploring the effects of her brilliant palette. In 1946 the critic Henry McBride commented that "the blossoms in her vases wriggled upward with a whimsicality in the stems." In this work, Stettheimer used bold, vibrating colors to animate a bowl of phlox, a perennial wildflower.
Medium
Oil on canvas mounted on hardboard
Credit
Gift of Miss Ettie Stettheimer to the California Palace of the Legion of Honor
Dimensions
25 3/4 x 29 5/8 in. (65.4 x 75.2 cm)
Artist name
Florine Stettheimer