German-American
Renowned both for his bold and colorful compositions that combined elements of representation and abstraction, and for his role as an influential teacher for generations of artists, German-born Hans Hofmann was a pivotal figure in the evolution of American art after World War II. In 1933 he opened the Hans Hofmann School of Art in New York and Provincetown, which he ran for 23 years. Hofmann was the key figure linking European modernism with the evolution of American Abstract Expressionism.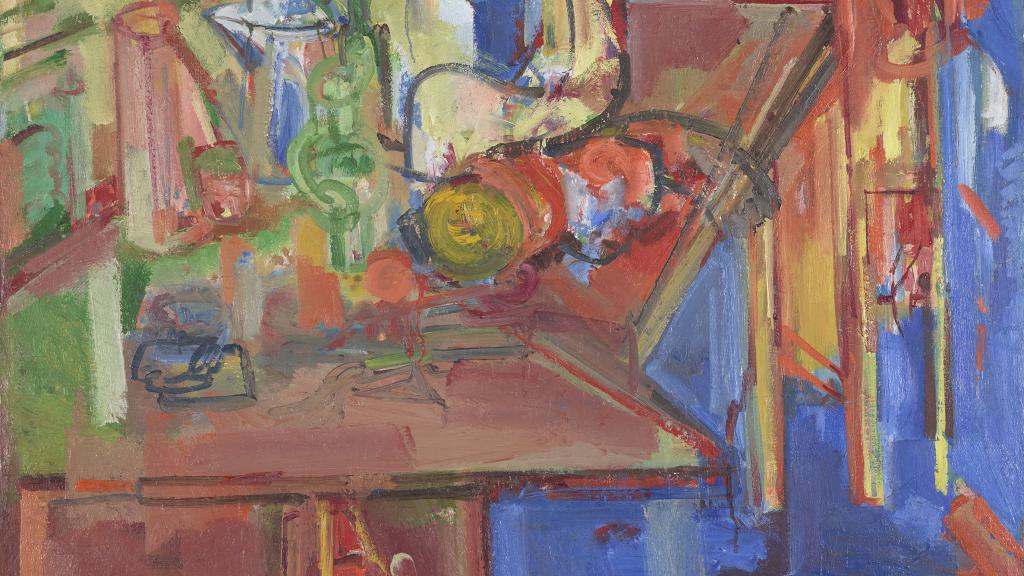 How does this work describe the process of painting?
This work is an important example from an extended series Hofmann commenced in the mid-1930s depicting the traditional subject of the artist's studio. However, this real-world source of inspiration is merely the pretext for his explorations of form, line, space, and color. Hofmann's still life is fundamentally a painting about painting, and its innovative treatment of a conventional subject was an inspiration to his students—many of whom became leading figures of Abstract Expressionism.
Credit
Museum purchase, American Art Trust Fund and the Harriet and Maurice Gregg Fund for American Abstract Art
Dimensions
60 x 48 in. (152.4 x 121.9 cm)