American
Trained as an architect, Manierre Dawson was self-taught as a painter. His abstract paintings were among the first nonobjective works produced in the United States. Following a six-month tour of Europe, Dawson settled in Chicago, where he reinterpreted the classical and modern art he saw on his travels. After purchasing a fruit orchard in Michigan, the demands of running his farm limited his ability to paint. He later enjoyed a productive period as a sculptor in the 1940s and 1950s.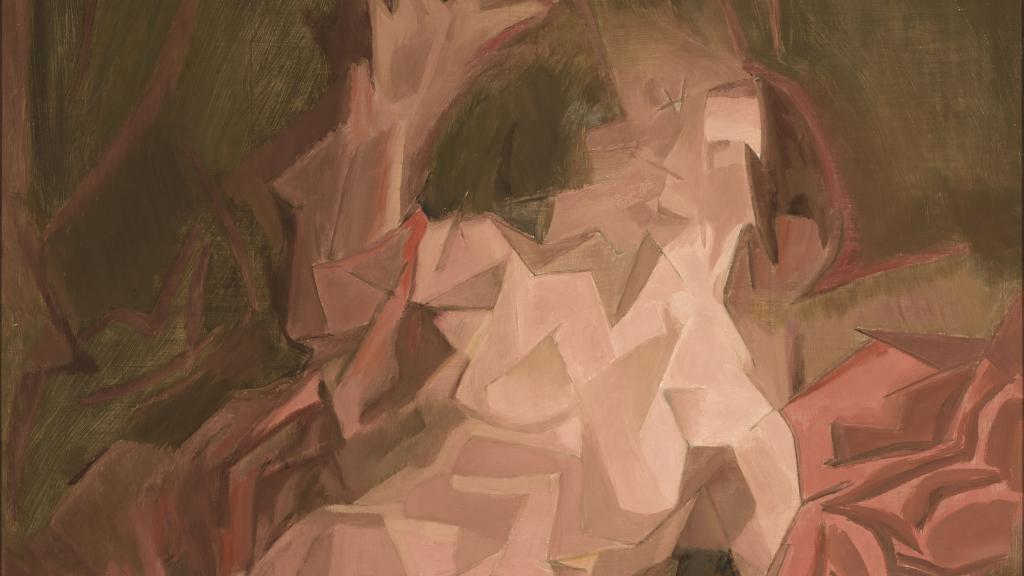 How does this artist show movement?
After Dawson returned from Europe, he increasingly devoted more of his attention to painting the human figure. He used Renaissance and Baroque paintings as the basis for his own cubist reinterpretations. These works display a forceful dynamism, suggesting active movement and dancing light—effects that can be seen in Venus. Dawson was not only interested in transforming the figure, he also attempted to change the shadows and voids around it.
Credit
Gift of Herbert, Susan, and James Sandler, in memory of Marion Osher Sandler
Dimensions
32 1/4 x 23 3/4 in. (81.9 x 60.3 cm)
Artist name
Manierre Dawson