American
An athlete as well as an artist at the University of Ohio, Bellows arrived in New York to study with Robert Henri in 1904. Henri urged his students to paint expressively and to seek subjects in daily life. Bellows responded to these lessons with vigor, becoming Henri's disciple and lifelong friend. A talented printmaker, Bellows contributed illustrations to the Socialist periodical "The Masses," even while his career blossomed with his election to the conservative National Academy of Design.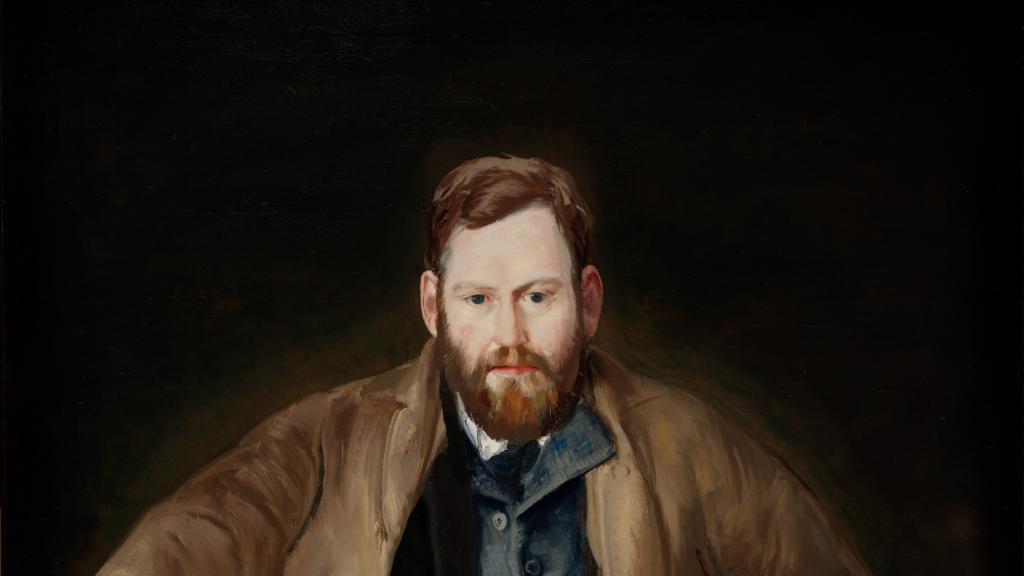 How is this portrait a study in contrasts?
In 1920 Bellows depicted his colleague Waldo Peirce, an irreverent painter, Harvard graduate, and friend of the writer Ernest Hemingway and the socialist activist John Reed. Peirce's work had begun to receive serious recognition in the mid-1920s, and Bellows's respect for his friend is evident in this portrait. The sitter leans forward slightly, conveying a remarkable sense of immediacy and liveliness, while the glowing colors and solid geometry imbue the picture with monumentality.
Credit
Museum purchase, gift of the Charles E. Merrill Trust with matching funds from the M. H. de Young Museum Society
Dimensions
53 1/4 x 43 1/8 in. (135.3 x 109.5 cm)
Artist name
George Wesley Bellows