American
Born and raised in Maine, Marsden Hartley began his career as a landscape painter. An avid reader of Henry David Thoreau, Ralph Waldo Emerson, and Walt Whitman, Hartley infused his paintings with psychological and spiritual intensity. He traveled to Europe, where he was influenced by Cubism, Expressionism, and Wassily Kandinsky's spiritual writings about art. Drawing upon these influences in his work, Hartley's paintings expanded the scope of modern painting in the United States.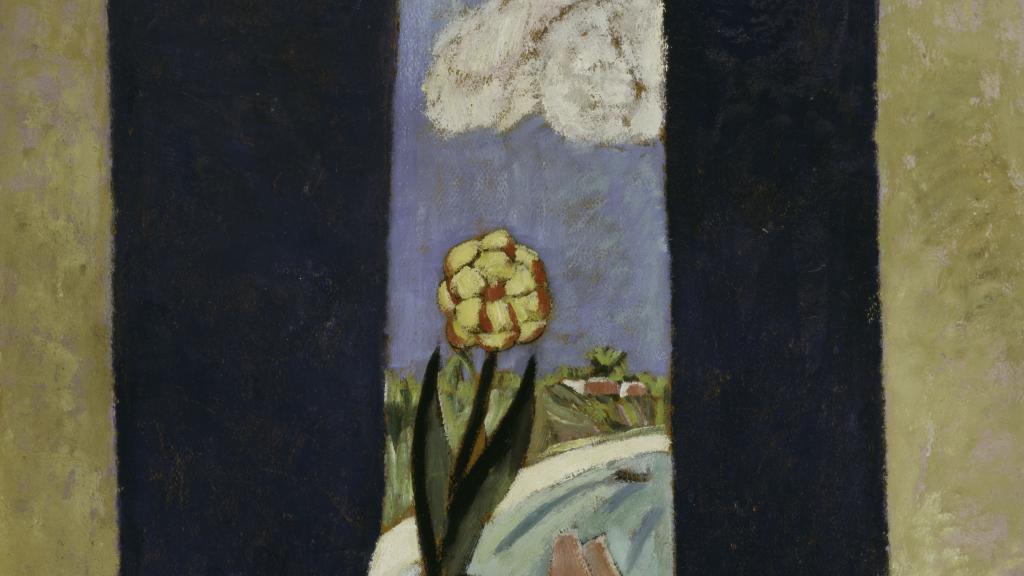 What does simplification accentuate?
In the winter of 1916–1917, Hartley traveled to Bermuda, where he was joined by the artist Charles Demuth. During this period, Hartley painted simplified still lifes, including the work seen here. The format is straightforward: an arrangement of fruit and one flower stands before an open window. In the bay visible beyond, a boat with pink sails surges through an aquamarine sea. Using rich, saturated colors, the artist created broad fields of color broken only by subtly patterned brushwork.
Credit
Memorial gift from Dr. T. Edward and Tullah Hanley, Bradford, Pennsylvania
Dimensions
31 3/4 x 26 in. (80.6 x 66 cm)
Artist name
Marsden Hartley