American
During Edwin Dickinson's childhood, his family expected him to become a Presbyterian minister. Instead, he settled on a career in the navy. After failing the Annapolis entrance exam twice, he decided to become a painter instead. He enrolled at the Pratt Institute in Brooklyn and took classes at the Art Students League of New York and the National Academy of Design. Dickinson liked to find the visual appeal of common or discarded objects, which he included in his bustling, crowded compositions.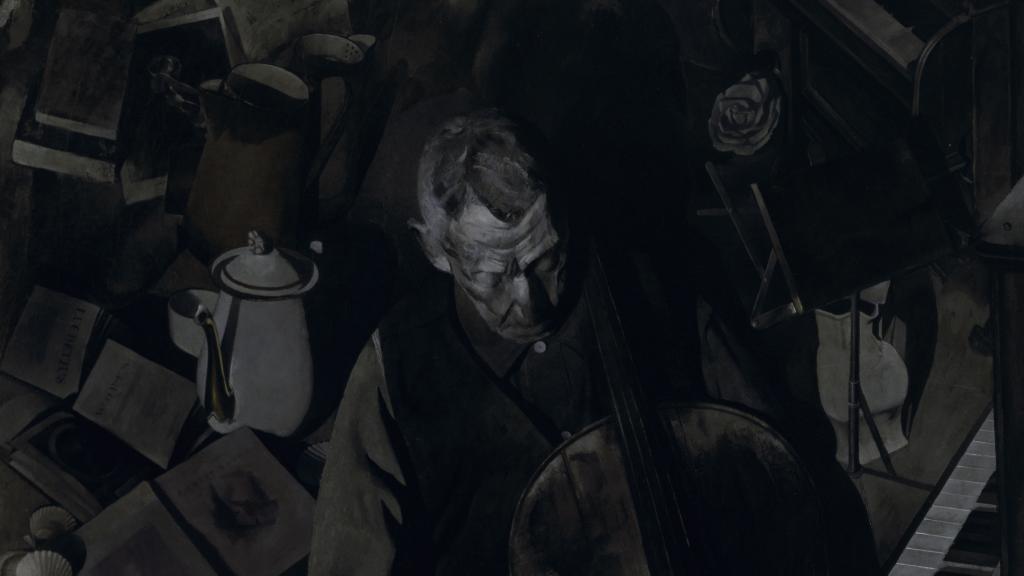 What objects in your life have memories attached to them?
At first glance this painting appears to be a study in gray, black, and white. Upon close looking, however, muted colors appear: pinks, browns, purples, greens, and blues. At the center of the painting sits a man cradling a cello. However, he holds no bow; the cello is silent. Although Dickinson denied a narrative or symbolic meaning, some art historians believe that the painting reflects the artist's sense of loss following his brother's death by suicide more than a decade earlier.
Credit
Museum purchase, Roscoe and Margaret Oakes Income Fund
Dimensions
60 x 48 1/4 in. (152.4 x 122.6 cm)
Artist name
Edwin Walter Dickinson