American
William Sergeant Kendall studied under Thomas Eakins at the Pennsylvania Academy of the Fine Arts. He went on to work as a painting instructor for several decades, eventually serving at the dean of fine arts at Yale University from 1913 to 1922. Many of Kendall's paintings portray intimate family relationships between mothers and daughters, and he frequently used his wife, Margaret, and daughters Elisabeth, Beatrice, and Alison as models.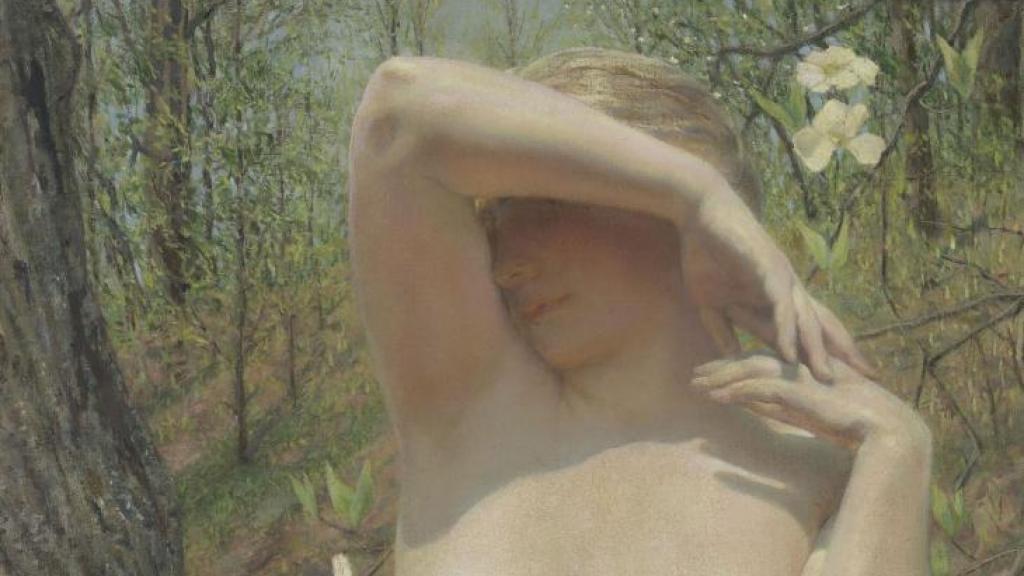 Why is "the nude" ubiquitous in art?
After 1922 Kendall developed an interest in painting classical female nudes. This subject dominated his creative output for the last 15 years of his life, resulting in works with titles such as Keheilet, Eidolon, and Cypripedia. Cypripedia is a plant or flower of the genus Cypripedium, in the orchid family. The cypripedia in this painting sprouts from the earth beside the nude female figure.
Credit
Gift of the National Academy of Design through the Henry Ward Ranger Fund
Dimensions
48 1/2 x 30 in. (123.2 x 76.2 cm)
Artist name
William Sergeant Kendall