American, b. England
Born in England and raised in Philadelphia, Thomas Moran was almost entirely self-taught as an artist. Producing romantic landscapes in the tradition of Cole and Bierstadt, his career shifted in 1871 when the director of the United States Geological Survey invited him to join an expedition to what would become Yellowstone Park. The trip began one of the most inspired and productive periods of Moran's life, setting the tradition of American landscape painting on a modern, experimental trajectory.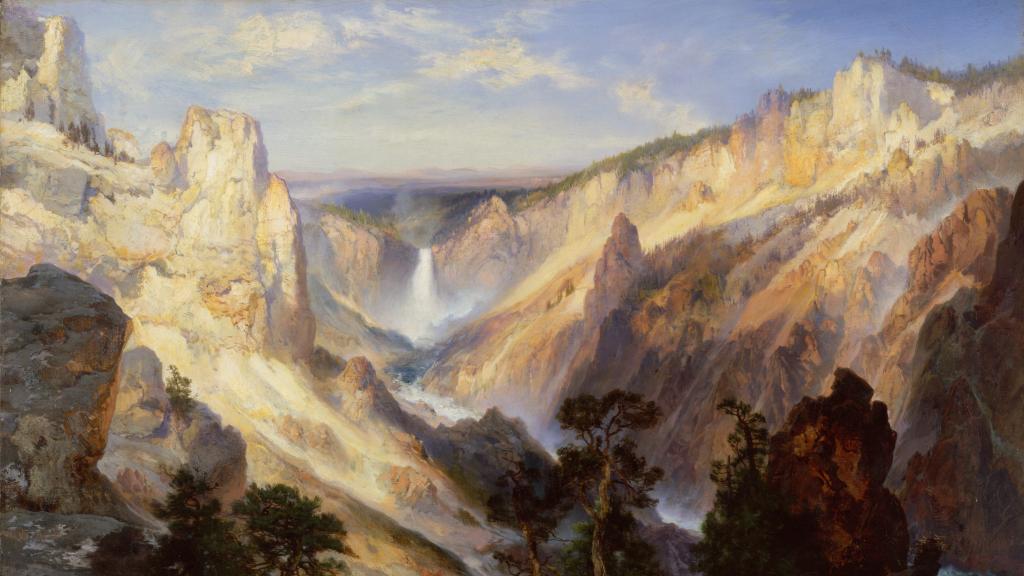 What makes an artwork patriotic?
Moran's majestically spacious painting attests to the western American landscape as an apt setting for heroic nationalism. At the time this picture was painted, artists were traveling farther in search of ever more extraordinary scenes that could be understood in terms of the national will to explore this nation "from sea to shining sea." Although Moran's landscape is from 1906, it is based on sketches made during trips to Yellowstone in the 1870s.
Credit
Gift of Anna G. Bennett in memory of August F. Jonas, Jr.
Dimensions
20 x 30 in. (50.8 x 76.2 cm)