Martin Johnson Heade is one of a number of American artists who have been grouped together as "luminists." Although these artists never worked as a school—they did not necessarily know one another—their work shares a number of formal characteristics: pronounced horizontal format, absence of visible brushstrokes, and close attention to the qualities and effects of light.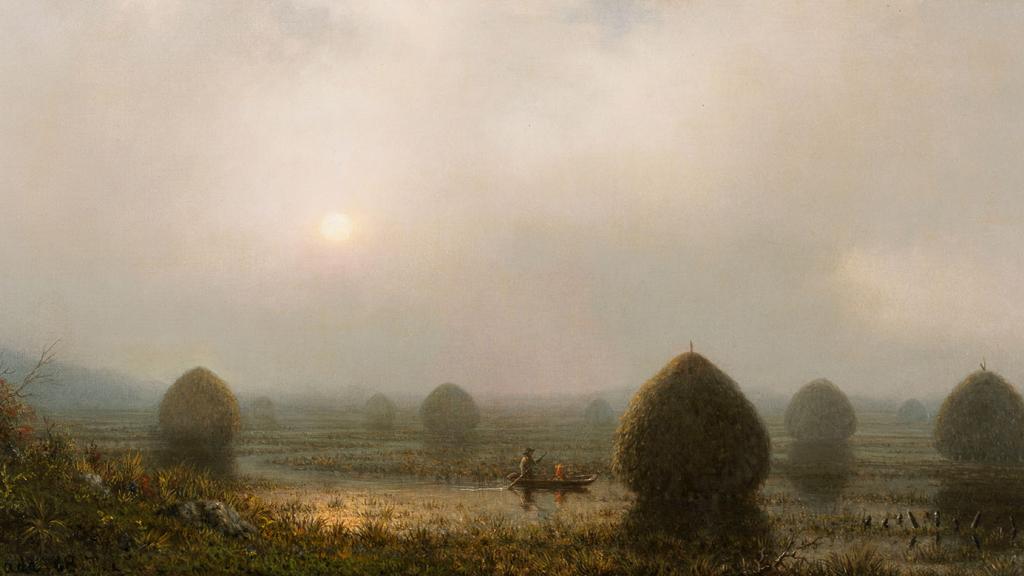 What do you do to protect the environment?
Heade painted 120 views of salt marshes, natural farmlands where laborers harvested black marsh grasses and gathered them into haystacks to dry. The artist first went into the marshes to hunt and fish, developing a deep appreciation for the productive relationship between humans and the land. The two figures in the canoe—likely a father and son—may have symbolized the future generations that would benefit from protecting and maintaining such natural resources.
Credit
Gift of Mr. and Mrs. John D. Rockefeller 3rd
Dimensions
14 7/8 x 30 1/8 in. (37.8 x 76.5 cm)
Artist name
Martin Johnson Heade