American
Born in Dixfield, Maine, Virgil Williams studied art in Paris and Rome. From 1862 to 1866 he lived in San Francisco and accompanied Albert Bierstadt on his first trip to the Yosemite Valley. Williams settled in San Francisco in 1871, but he also owned a cottage near Mount Saint Helena, in the Napa Valley. The retreat became a destination for other California landscape painters such as Thomas Hill and William Keith, who joined Williams in exploring the region and sketching the local scenery.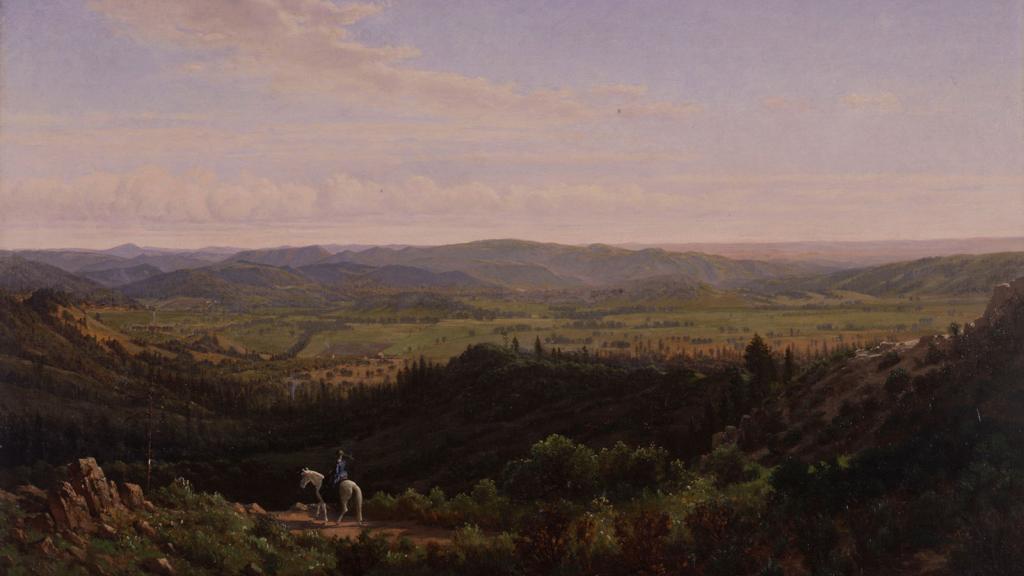 What emotions does this landscape evoke for you?
Williams and his wife, Dora, owned a small ranch on the Knights Valley side of Mount Saint Helena. The couple hosted artistic and literary visitors at the ranch, including the painters Thomas Hill and William Keith, as well as the writer Robert Louis Stevenson. This view from Ida Clayton Road, near the ranch, is relatively rare for the 19th century—Williams was uniquely positioned to paint the area with intimate familiarity.
Credit
Museum purchase, gift of Mr. and Mrs. J. Burgess Jamieson
Dimensions
26 x 42 in. (66 x 106.7 cm)
Artist name
Virgil Williams