American
Born in Albany, New York, Homer Dodge Martin freely painted landscapes that link the Hudson River School to the French Barbizon tradition and Impressionism. He traveled widely through Europe, and was greatly influenced by the works of Claude Monet. He established a studio in the famous Tenth Street Studio Building in New York City, though he eventually left to join his son in St. Paul, Minnesota. As his eyesight failed with age, he painted increasingly abstract landscapes from memory.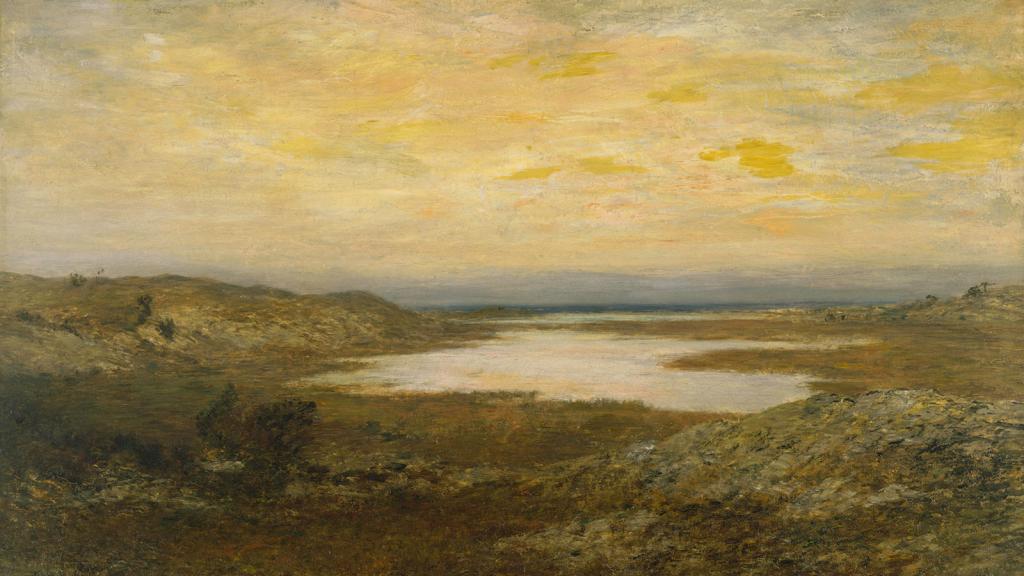 What is the impact of the artist's choice of color?
The critic Sadakichi Hartmann lyrically described the work of Martin: "he makes use of landscapes to express his own bitterness and weariness; he contemplated nature with a dreaming sadness, and created groves and mountain recesses in which he could hide his melancholy broodings. But he was too genuine a poet of the brush to remain solely subjective." Martin's atmospheric landscapes, like this moody coastal New England view, convey his emotional sense of place.
Credit
Memorial gift from Dr. T. Edward and Tullah Hanley, Bradford, Pennsylvania
Dimensions
29 3/8 x 45 5/8 in. (74.7 x 115.9 cm)
Artist name
Homer Dodge Martin