French, American
Yves Tanguy was born in Paris in 1900. He traveled the world as a merchant marine, and he began sketching café scenes after his service. In 1924 he moved into a house that would become a gathering place for the Surrealists. Although he lacked formal training, Tanguy developed as an artist, presenting his first solo exhibition in Paris in 1927. He met the artist Kay Sage in 1939, and together the couple traveled to the American Southwest and settled in Woodbury, Connecticut.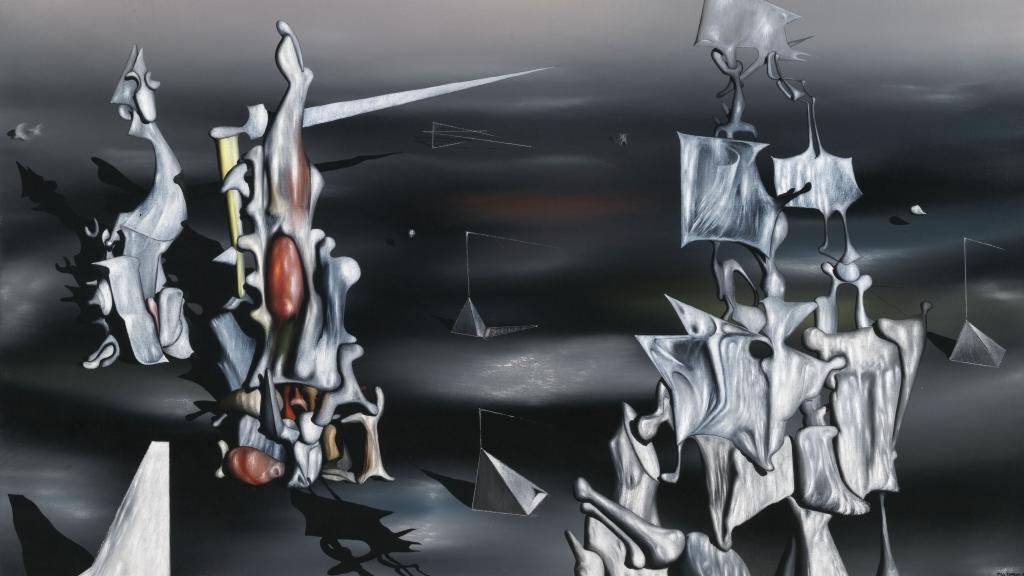 When was the last time you used your imagination?
Tanguy's paintings depict hallucinatory, imaginary worlds and fantastic landscapes. The topography of this work, the alien terrain typical of Tanguy, invokes a world of dreams, while the smoothly applied paint contributes to a feeling of strange liquefaction. In contrast to the invented setting, the forms within this strange world are painted with a vivid clarity and realism. They appear to occupy the scene as towering monuments, casting strong shadows across the ground.
Credit
Museum purchase, Mildred Anna Williams Collection
Dimensions
45 x 36 in. (114.3 x 91.4 cm)