Italian
The Italian-born Amedeo Modigliani moved to Paris's Left Bank in 1906 and began to paint the local bohemian personalities. An avid draftsman, he often sketched throughout the day, even using drawings to barter with neighborhood merchants. Modigliani's only solo exhibition in 1917 shocked Parisian authorities; the series of female nudes on view are now among the artist's most famous compositions and fetch record auction prices, an ironic fate given he died penniless at age 35 of tuberculosis.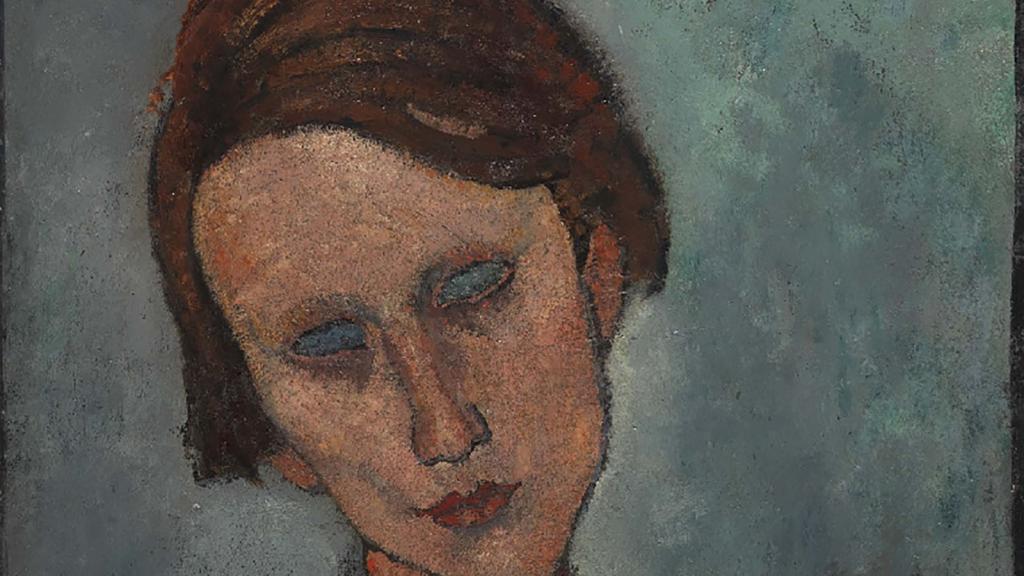 Is portraiture inherently compassionate?
Pierre-Edouard Baranowski was Modigliani's friend and an aspiring painter. To create this work, Modigliani painted over an earlier portrait composition. He started by outlining Baranowski's face with blue-gray paint. Then he built up the modeling of the face using multiple layers of thick impasto. Gaps between the shirt and the face expose the dark colors of the previous painting and the hardboard support. The artist's fingerprints are also visible in the paint around the edges of the work.
Credit
Gift of Marian Walter Sinton, Hillsborough, California
Dimensions
24 13/16 x 18 1/2 in. (63.1 x 47 cm)
Artist name
Amedeo Modigliani