American
Mayhew honed his improvisational skills as a jazz singer in New York, and his love of music is evident in his work. Mayhew cites jazz musicians Miles Davis and Cecil Taylor as creative influences, and many of his paintings have titles that allude to music, such as Rhapsody, Overture (2001) and Orchestration (2006).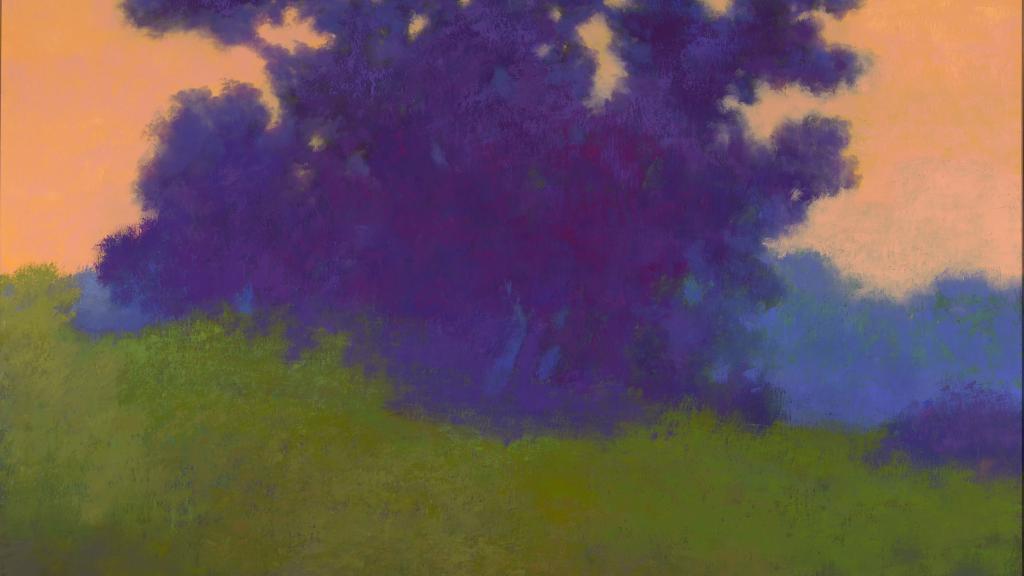 When you hear music what do you see?
In Rhapsody, the central cluster of swaying trees is a riotous blaze of purple and plum tones, silhouetted against a glowing orange sky and behind a foreground foliage screen of green. Despite the pulsating energies generated by the combination of vibrant hues, the painting exudes a kind of calm, as color and form balance one another in perfect harmony.
Credit
Museum purchase, Volunteer Council Art Acquisition Fund
Dimensions
48 x 60 in. (121.9 x 152.4 cm)
Artist name
Richard Mayhew