American
Xavier Martínez was born in Guadalajara, Mexico. Sailing through the Golden Gate in 1893, he settled in California and went on to become an important painter, teacher, and active member of the growing community of Bay Area artists. He adopted the dark golden palette and compositional strategies of Tonalism early in his career, and he kept painting in this style for 50 years.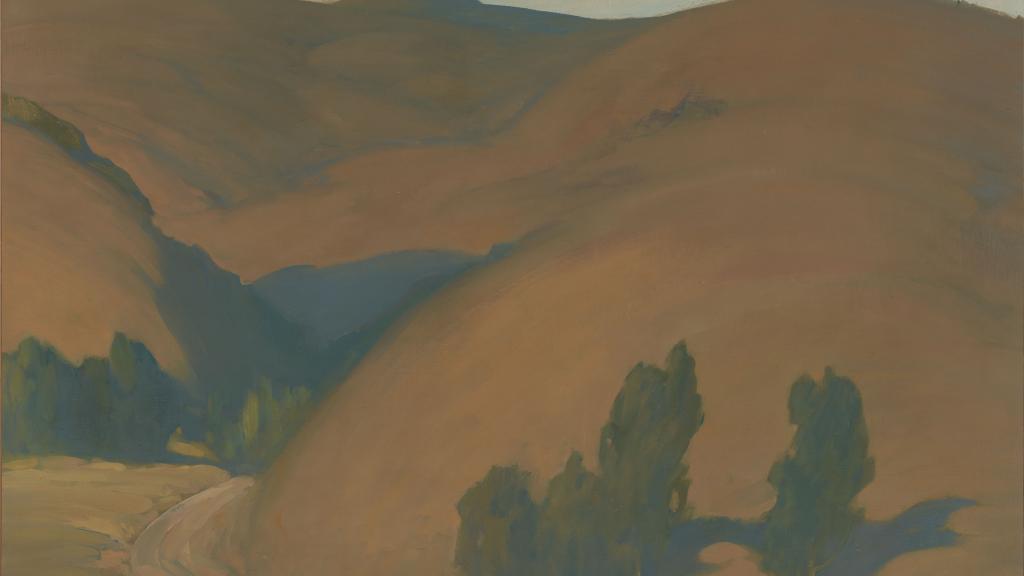 Where will you go to find opportunity?
Like many San Francisco painters, Martínez lost his studio in the 1906 earthquake and subsequent fires. Following this disaster, he left San Francisco for Piedmont across the bay. In The Road, he shows the hills of the East Bay in muted colors, their smooth masses resembling unformed clay. This is a new piece of the California dream, ready to be shaped by growth and development.
Credit
Museum purchase, Skae Fund Legacy
Dimensions
30 x 36 1/8 in. (76.2 x 91.8 cm)
Artist name
Xavier Martinez