American
Charles Sheeler initially trained as a portrait painter at the Pennsylvania Academy of the Fine Arts in Philadelphia. After traveling to Italy and France in 1909, he became interested in the work of Paul Cézanne. After returning to Philadelphia, Sheeler eventually took up photography. His work as a photographer served as the foundation for the development of his Precisionist painting style, which emphasized regularity, planar surfaces, and an application of paint that denied the artist's hand.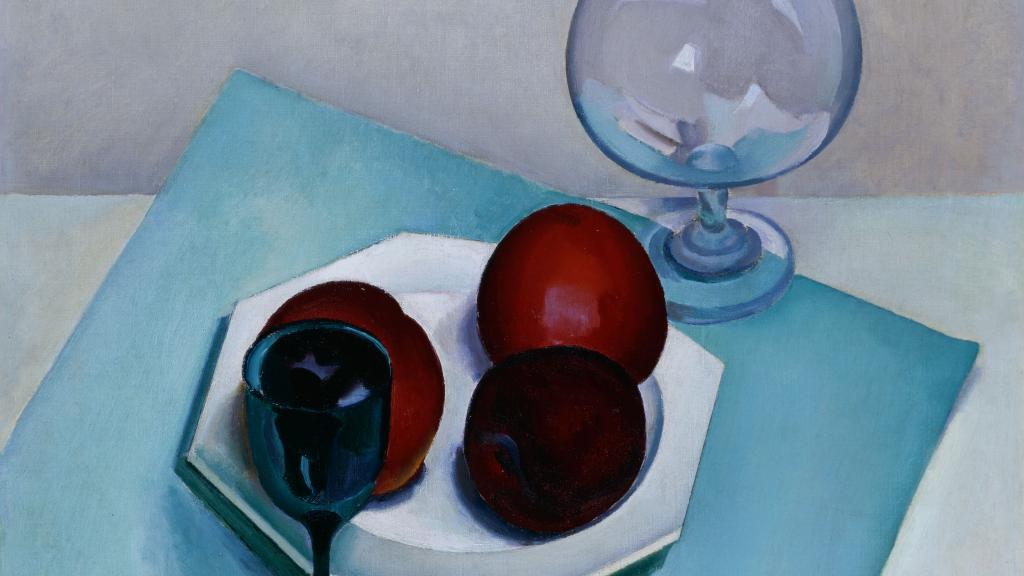 Do you ever look at familiar objects from a new angle?
The still lifes that Sheeler produced in the mid-1920s were based on a few straightforward elements, usually combining a tabletop arrangement of fruits or flowers with simple pieces of glassware or pottery. In these deceptively simple paintings, curves play against straight lines, edges and reflections intersect, and shadows are expressed by fields of jewel-like color. Sheeler carefully controlled his arrangements, choosing each piece for its ability to contribute to the overall composition.
Credit
Museum purchase, gift of Max L. Rosenberg
Dimensions
24 x 20 in. (61 x 50.8 cm)
Artist name
Charles Sheeler