American
The American painter John Singer Sargent was born in Florence, Italy, and grew up in the cultural capitals of Europe, thanks to his parents, who left Philadelphia for a nomadic, expatriate life abroad. Exposed to European art and culture from birth, Sargent attended art schools wherever he was living and developed into a consummate cosmopolitan, evident in his portrait commissions of social elites, first in Paris and then in England and the United States.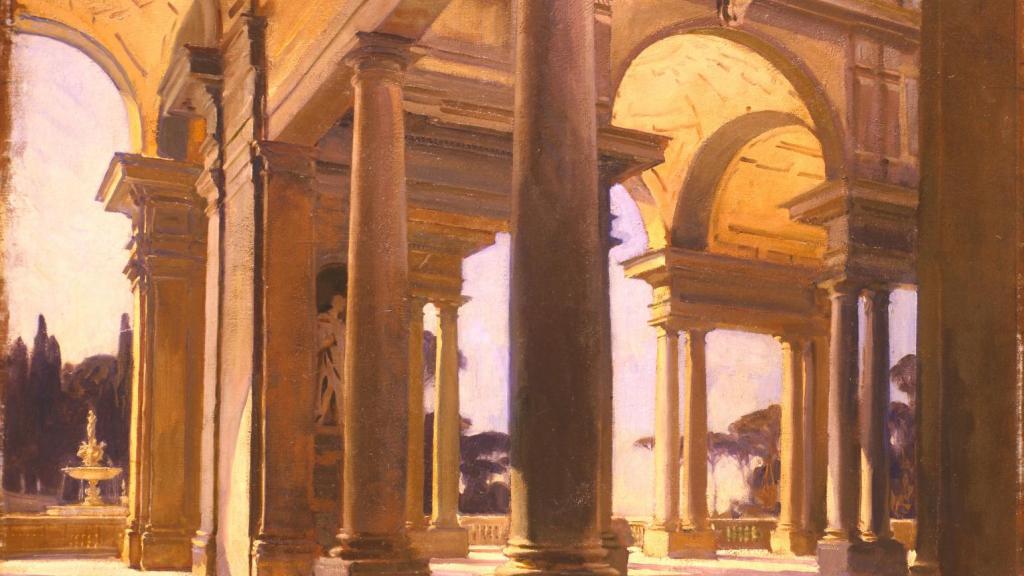 How do artists use architecture to describe their relationship with a place?
In this view of Florence, Italy, Sargent places the viewer in front of the portico of the Uffizi Gallery. We look through the columns and archways towards the lush Boboli Gardens across the Arno River. Sargent collapses the distance between these two landmarks, creating a single place where the morning sun illuminates the day, bathing the city's great artistic and natural treasures in a golden glow.
Credit
Fine Arts Museums of San Francisco, Museum purchase, gift of the M.H. de Young Museum Society from funds donated by the Charles E. Merrill Trust
Artist name
John Singer Sargent
Dimensions (secondary)
(71.1 x 88.9 cm)