American
Born and raised in Maine, Marsden Hartley began his career as a landscape painter. An avid reader of Henry David Thoreau, Ralph Waldo Emerson, and Walt Whitman, Hartley infused his paintings with psychological and spiritual intensity. He traveled to Europe, where he was influenced by Cubism, Expressionism, and Wassily Kandinsky's spiritual writings about art. Drawing upon these influences in his work, Hartley's paintings expanded the scope of modern painting in the United States.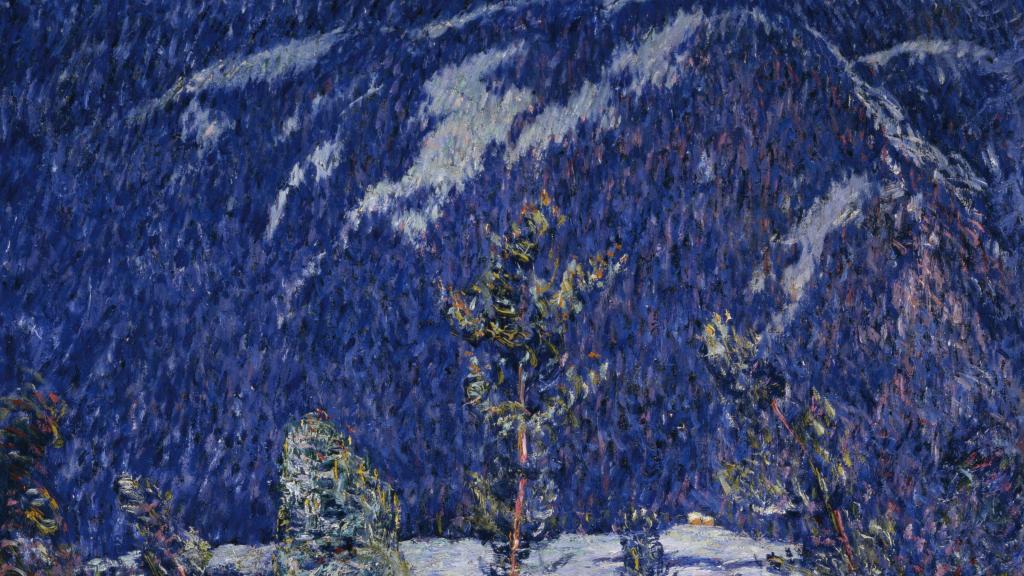 Have you ever had to work on something all alone?
This painting captures Hartley's love of the landscape surrounding his home near North Lovell, Maine. He had moved to the area in the fall of 1908, working alone, enduring difficult winter conditions, and painting the seasonal changes he observed in the mountains and the Maine Woods. Hartley was encouraged to show these works to Alfred Stieglitz, who was so impressed that he exhibited them at his Gallery 291 in New York City the very next month—it was Hartley's first significant solo exhibition.
Credit
Gift of Mr. and Mrs. John D. Rockefeller 3rd
Dimensions
30 x 34 in. (76.2 x 86.4 cm)
Artist name
Marsden Hartley