American
Enrico Donati was one of the last living Surrealist artists who was embraced and endorsed by the movement's acknowledged leader, André Breton. Born in Milan, Italy, Donati spent some time in Paris before permanently moving to New York in 1940. Two years later, Breton officially deemed him a Surrealist.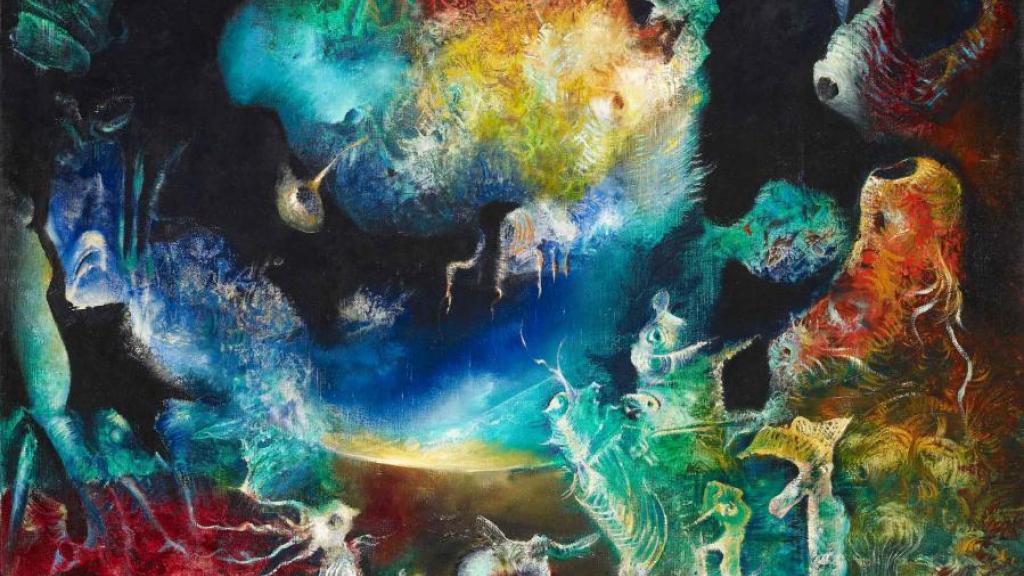 Where do you find art in the natural world?
Trouble-fête is one of Donati's most important paintings inspired by his fascination with the mandrake root — mandrakes are famous for their roots, which bear a striking resemblance to the human figure, and he saw these roots as talismans for his biomorphic paintings. Donati curves the horizon above the mandrake-like figures, shaping the sky into a planet-like form, blurring the terrestrial and celestial realms.
Artist name
Enrico Donati
Dimensions (secondary)
(101.6 x 76.2 cm)