American
Born in Sweden, Bror Julius Olsson Nordfeldt came to the United States at the age of 13. He settled in Chicago, where he studied at the Art Institute and worked for a Swedish newspaper. He became an assistant to the painter Albert Herter, whom he accompanied to Paris in 1900. Nordfelt remained in Paris for a few years, eventually leaving for Santa Fe, New Mexico. There he painted images of the indigenous Pueblo peoples and the vivid landscapes of the Southwest.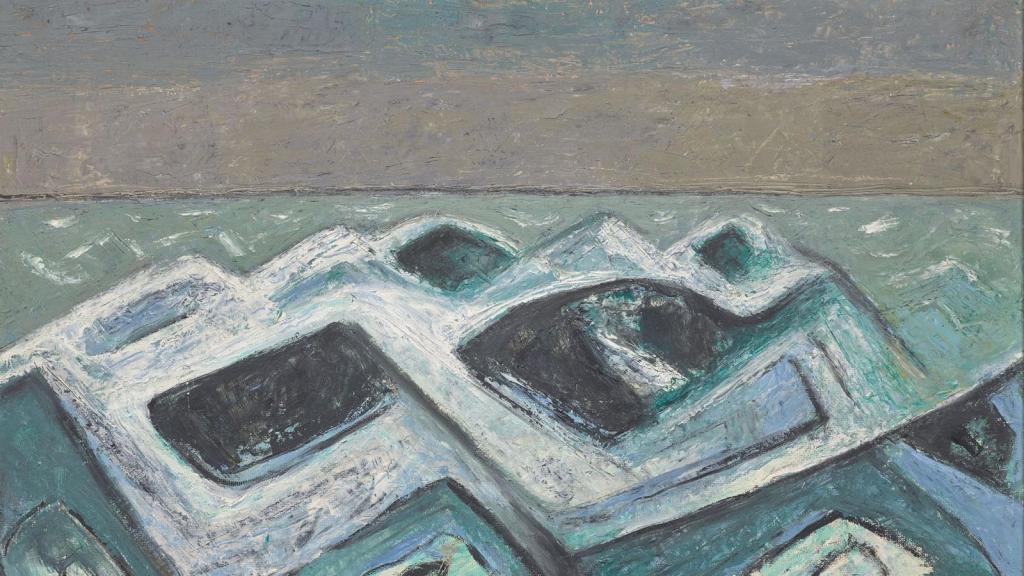 Where is geometry found in nature?
Nordfeldt was attracted to the sea, and it was as a constant source of inspiration. He painted the oceans on both coasts of the United States, including this work. After traveling to the California coast, his wife, Emily, admitted that "the resulting paintings were . . . less rigid, have movement and vibrancy and almost a joyfulness and gaiety about them." Toward the end of his life, he stripped down his dreamlike compositions to semi-abstract shapes or "idea-bones" in order to express emotion.
Credit
Gift of Mr. and Mrs. John Lowell Jones in celebration of the Centennial year
Dimensions
23 x 32 in. (58.4 x 81.3 cm)
Artist name
Bror Julius Olsson Nordfeldt