American
Born outside of Pittsburgh, Mary Cassatt studied at the Pennsylvania Academy of the Fine Arts. In 1866 she traveled to Paris, where she eventually settled. After studying the old masters, Cassatt became interested in the work of Gustave Courbet and Édouard Manet. She also developed a close friendship with Edgar Degas, who championed her inclusion in the circle of artists who would become known as the Impressionists, the only American to do so.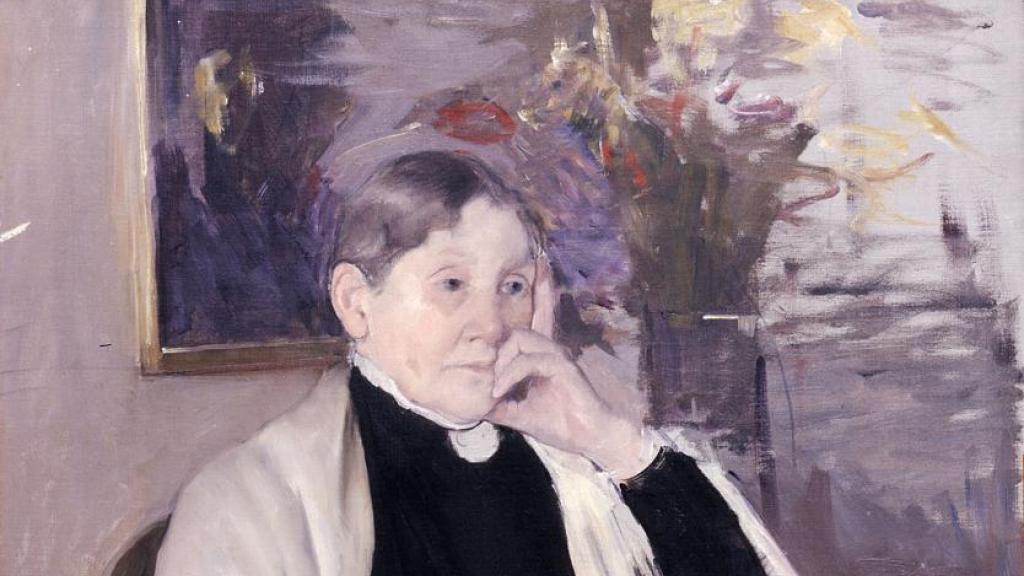 What does the artist emphasize in this painting?
Cassatt painted her mother many times throughout her career. Shown here at the age of 73, the subject is depicted in a reflective pose suggesting her vitality, tenderness, and intelligence. Short, delicate brushstrokes define her face and hands; the details of the shawl, flowers, and background are painted with broad strokes of color that contrast with the deep black of her dress. This painting might remind some viewers of Whistler's Mother, James Abbott McNeill Whistler's iconic portrait of 1871.
Credit
Museum purchase, William H. Noble Bequest Fund
Dimensions
38 x 27 in. (96.5 x 68.6 cm)