American
A native of Boston, Thomas Dewing began his formal training in 1876 at the Académie Julian in Paris. Upon his return to the United States, Dewing almost immediately settled in New York. The influence of the English Pre-Raphaelite painters and the work of James Abbott McNeill Whistler can be seen in his depictions of softly dissolving female figures in idealized classical dress. Dewing embraced an Aesthetic philosophy of color and form, prioritizing visual effects above subject matter.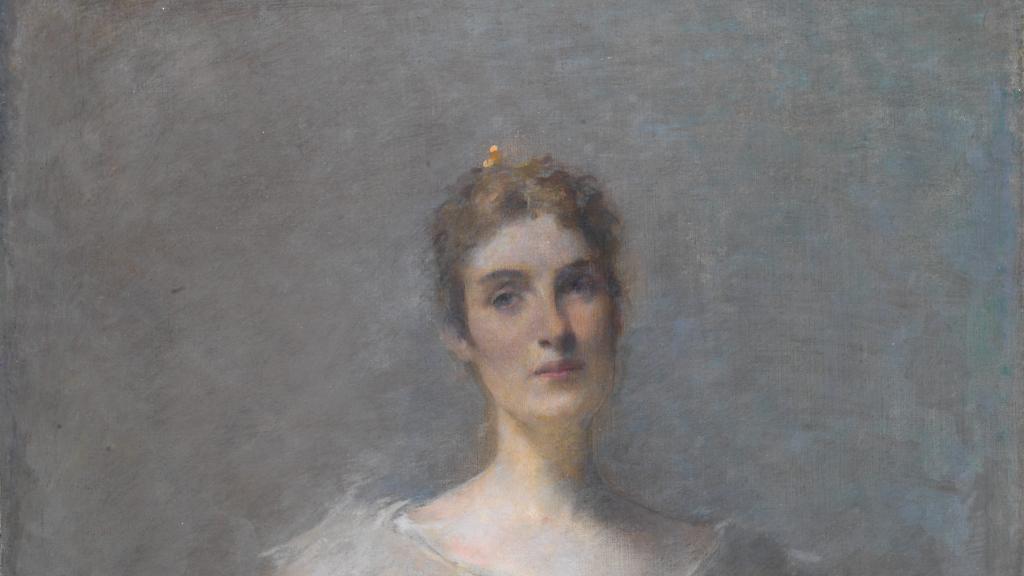 How do the people in your life inspire you?
Dewing painted this portrait of Elizabeth Platt Jencks at the artists' colony in Cornish, New Hampshire, which he helped establish. When he began this portrait, he had just returned from traveling in Europe, where he toured galleries and shared a London studio with James Abbott McNeill Whistler. Whistler's influence is evident in Dewing's fluid brushstrokes and muted tonality. Jencks stands against a mottled gray ground in a firm and confident pose, beautiful and strong.
Credit
Museum purchase, gift of the Atholl McBean Foundation
Dimensions
23 1/4 x 16 3/4 in. (59.1 x 42.5 cm)
Artist name
Thomas Wilmer Dewing